September 11
God's Primary Purpose
I will fear no evil, for you are with me; your rod and your staff, they comfort me.
Psalm 23:4,niv
Trusting God to accomplish His primary purpose through our pain was eloquently expressed by the widow of Todd Beamer. Todd was a passenger on the fateful United Flight 93 when it was hijacked by suicide bombers on September 11, 2001. He and other passengers overpowered the hijackers, thwarting their use of the plane as a flying missile apparently aimed at the very heart of Washington, D.C. But the passengers were unable to prevent the plane from a nosedive crash into a vacant field in Pennsylvania, so September 11, 2001, was the date of Todd Beamer's entrance into heaven. Lisa Beamer gave us a snapshot of her faith that is being developed through suffering when she told an interviewer, "God says, 'I knew on September 10, and I could have stopped it, but I have a plan for greater good than you can ever imagine.' I don't know God's plan, and, honestly, right now I don't like it very much. But I trust that He is true to His promise in Romans 8:28."
Thank you, Lisa, for trusting God when you don't understand why!
Why? (Nashville: W Publishing Group, 2004).
©2004 Anne Graham Lotz. All rights reserved.
---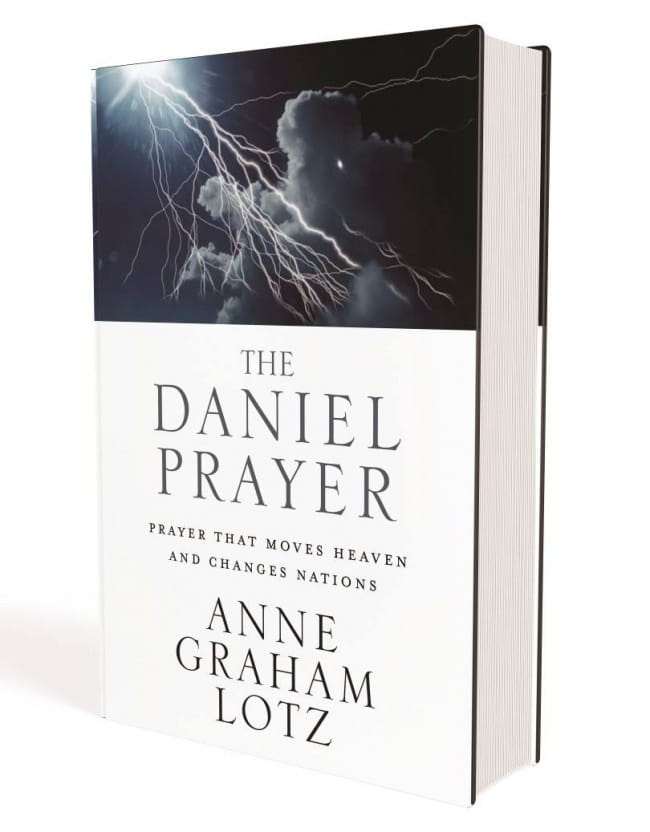 In Daniel chapter nine, Daniel poured out his heart in prayer. What happened? Heaven was moved, a nation was changed, and generations felt the impact. This is the kind of prayer that's possible for your life, and one that Anne Graham Lotz will help you understand in The Daniel Prayer.
For more from Anne Graham Lotz please visit AnneGrahamLotz.org.