March 4
You're Welcome
"In my Father's house are many rooms; if it were not so, I would have told you. I am going there to prepare a place for you."
John 14:2, niv
How often I have dashed home from church to get things ready for guests I have invited to lunch! I want to get the ice in the glasses, take the roast out of the oven while I pop the rolls in, make the gravy, steam the broccoli, and generally get things organized so that when my guests walk through the door everything is prepared for their enjoyment. I want them to know by the delicious aromas coming from the kitchen, and the elegant setting of the table, and the sideboard laden with dishes brimming with steaming food that they are expected and they are welcome.
In John 14:2, Jesus was telling His disciples that He was going to dash Home to get things ready for them so when they walked through the door they would know they were expected, they were welcome, and His home was theirs to enjoy!
My Heart's Cry, (Nashville: W Publishing, 2002).
©2004 Anne Graham Lotz. All rights reserved.
---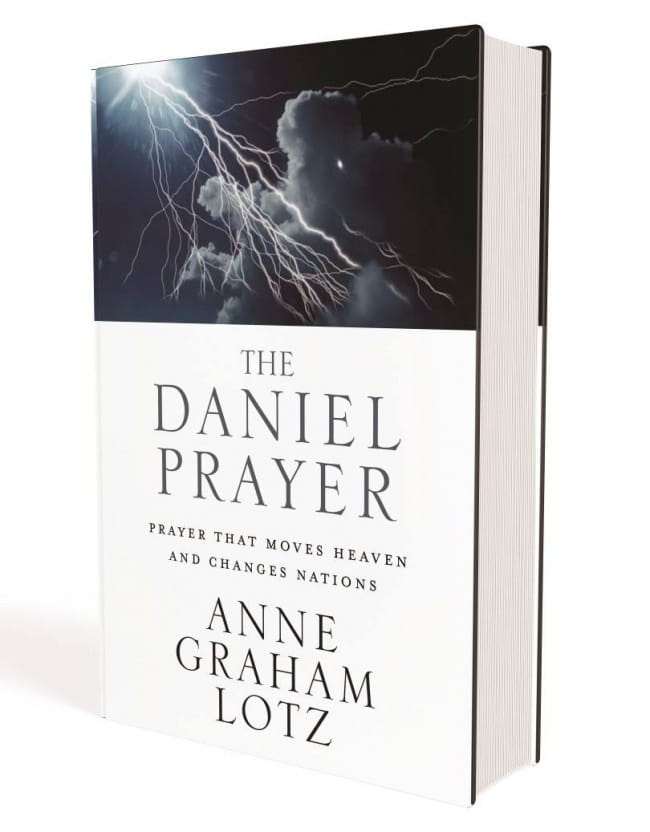 In Daniel chapter nine, Daniel poured out his heart in prayer. What happened? Heaven was moved, a nation was changed, and generations felt the impact. This is the kind of prayer that's possible for your life, and one that Anne Graham Lotz will help you understand in The Daniel Prayer. Request your copy!
For more from Anne Graham Lotz please visit AnneGrahamLotz.org.