God's Plan
By: Rick Boxx
September 25, 2015
Part of what I do is to help businesses develop a God-centered plan for their future. Craig and I were reviewing his recently crafted vision, mission, and values statements when I gave him the opportunity to breeze through this section. He refused.
His review of the homework I had previously given him helped him realize that his previous vision was his, not necessarily God's. Hours later we had drafted a new vision statement that seemed more pleasing to God, and to us.
Psalm 33:10-11 teaches, "The Lord foils the plans of the nations; he thwarts the purposes of the peoples. But the plans of the Lord stand firm forever."
To be a good steward of God's business or resources we need to seek and submit to His plan, not ours.
If your business needs help planning for the future using God's principles, click here to learn more about Integrity Resource's consulting.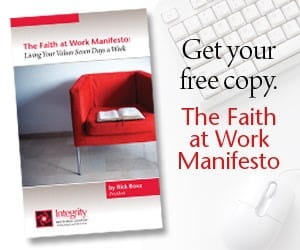 Learn more about Rick Boxx and Integrity Resource Center