Releasing the Uncommitted
By: Rick Boxx
September 22, 2015
In business, when you have seasons of adversity, being surrounded with committed people is crucial. In Deuteronomy 20, Moses was preparing the Israelites for their future battles.
He gave them instructions, including weeding out those who were newly married or had unfinished commitments. In verse 8 he also weeded out those who were fearful, because they could influence others negatively.
Moses then said, "Then the officers shall speak further to the people and say, 'Who is the man that is afraid and fainthearted? Let him depart and return to his house, so that he might not make his brothers' hearts melt like his heart.'"
If you have people on your team who are uncommitted and fearful of the future, don't allow them to infect the rest of your team with fear.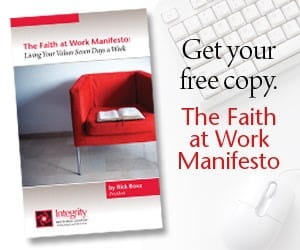 Learn more about Rick Boxx and Integrity Resource Center