The Seventh Key to Financial Success-Turnover Ratios
By: Rick Boxx
September 18, 2015
Profit is important, but cash flow pays the bills. The primary difference between the two can be monitored through what many call "turnover ratios."
If your inventory or the monies owed to you grows rapidly, your cash flow will decrease. When cash flow gets tight many seek relief by paying their vendors late.
This can help your cash flow, but when taken to extremes, it can destroy your vendor relationships. Monitoring inventory, receivables and payables turnover is necessary to be a good steward.
In Luke 12, Jesus talked about the value of being a faithful and sensible steward. In verse 43 he said, "Blessed is that slave whom his master finds so doing when he comes."
Tracking your turnover ratios is the seventh key to financial success and critical to your cash flow.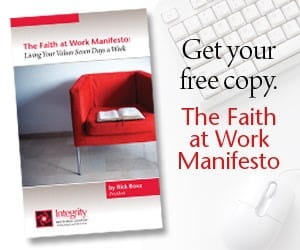 Learn more about Rick Boxx and Integrity Resource Center