Set Them Free
By: Rick Boxx
October 29, 2012
A wise friend had several employees who had become buried in personal debt. It was beginning to impact their productivity as the worry and fear mounted.
He decided that there were enough of his people in this predicament that he needed to take action. He might have considered terminating them, instead he hired someone with financial expertise to come in and train his staff on personal finances. He even arranged for them to receive individual counsel and budgeting help.
In Psalm 146:7 it says of God, "He upholds the cause of the oppressed and gives food to the hungry. The LORD sets prisoners free."
As leaders, God is our model. Do what you can to set others free of their bondage. It will likely result in increased excellence.
Ken Eldred'sThe Integrated Life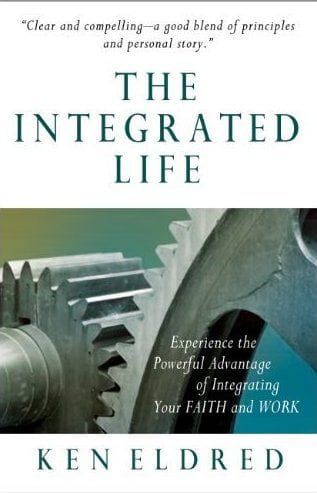 Eldred reveals how to find a deep integration between our work and faith such that all areas of our lives further God's kingdom, glorify him, and fulfill our life mission. Click here to purchase.
"How well are you modeling Faith, Integrity, Relationships, and Excellence in your work? Find out by taking Integrity Resource Center's free FIRE Assessment!"
Contact Rick Boxx at www.integritymoments.org, and to learn more about Integrity Resource Center go to integrityresource.org.