He Is Worthy
By: Rick Boxx
October 26, 2012
There is a saying, "When the praises go up, the blessings come down." Meaning, when we praise and glorify God, He will "rain" down blessings. But what if God doesn't make everything work out every time we praise Him? Is He still worthy?
While facing a blazing furnace, Shadrach, Meshach, and Abednego said to the King in Daniel 3:18, "But even if he does not save us, we want you to know, O King, that we will not serve your gods or worship the images of gold you have set up."
Shadrach, Meshach, and Abednego realized they served and loved a God worthy of everything despite facing death. Even if you're struggling at work today, praise God, not for what He CAN do, but for what He DID do for you.
Today's "Integrity Moment" was adapted with permission and was courtesy of our guest author, Matt Cline.
Ken Eldred'sThe Integrated Life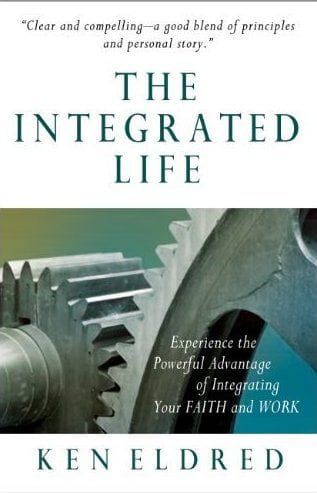 Eldred reveals how to find a deep integration between our work and faith such that all areas of our lives further God's kingdom, glorify him, and fulfill our life mission. Click here to purchase.
"How well are you modeling Faith, Integrity, Relationships, and Excellence in your work? Find out by taking Integrity Resource Center's free FIRE Assessment!"
Contact Rick Boxx at www.integritymoments.org, and to learn more about Integrity Resource Center go to integrityresource.org.