A Farewell Party
By: Rick Boxx
November 12, 2014
We were hosting a farewell party for my son, Jeremy. He was headed for Barnabas Prep in Branson. This academic program is helping Jeremy, as well as other young adults with disabilities, to learn life and job skills.
While we were finishing dinner our eldest daughter, Megan, said, "Let's go around the table and have everyone tell Jeremy one thing we're thankful for about him!"
This simple exercise lifted Jeremy's spirits and reminded each of us of the value of Jeremy being in our life. I have seen this exercise used in the workplace as well, bringing unity even to dysfunctional teams.
Proverbs 12:25 teaches, "Anxiety weighs down the heart, but a kind word cheers it up."
Today would be a good day for a kind word to someone on your team!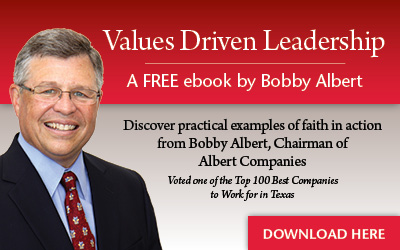 Learn more about Rick Boxx and Integrity Resource Center