Setting an Ethical Stage
By: Rick Boxx
May 29, 2015
The Ethics Research Center discovered that an effective ethics program makes a significant difference in the integrity of a large organization. In those companies that model ethical behavior, and support staff in their efforts to do likewise, 87% of their people who witnessed wrongdoing reported it to management!
Of those organizations that didn't have an effective ethics program, the reporting of wrongdoing fell to 32%. You can't fix problems when you don't know they exist. An effective ethics program helps "truth" to surface.
John 3 teaches, "For everyone who does evil hates the Light, and does not come to the Light for fear that his deeds will be exposed."
If you desire a strong ethical culture, evil must be exposed. Make your business a safe place to speak truth by modeling truth.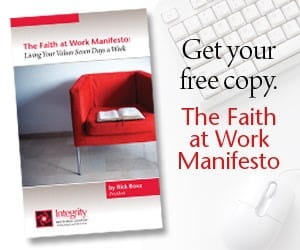 Learn more about Rick Boxx and Integrity Resource Center