Hope for the Needy
By Rick Boxx
May 20, 2011
Jessica Parks was speechless when she appeared onstage at the Chick-Fil-A Leader Cast event in Georgia, and was awarded a $20,000 scholarship to the university of her choice. According to the presentation, Jessica has worked very hard on her grades, and shows great promise, but her family's financial condition made college very unlikely.
Yet, Ms. Parks had hope, and encouraged her parents to hope and pray with her, that God would make a way.
Psalm 72:12 prophesies a dream for King Solomon at his inauguration, "For he will deliver the needy who cry out, the afflicted who have no one to help."
Chick-Fil-A, with their generous scholarship program, has modeled this verse for decades. May God call thousands more like them to bring hope to the needy!
To be better equipped to work with integrity, take a look at the many great resources at www.integrityresource.org.
Do you desire to be a spiritual leader in your workplace? Regi Campbell tells you how in practical and effective ways in his book,
About My Father's Business
By Regi Campbell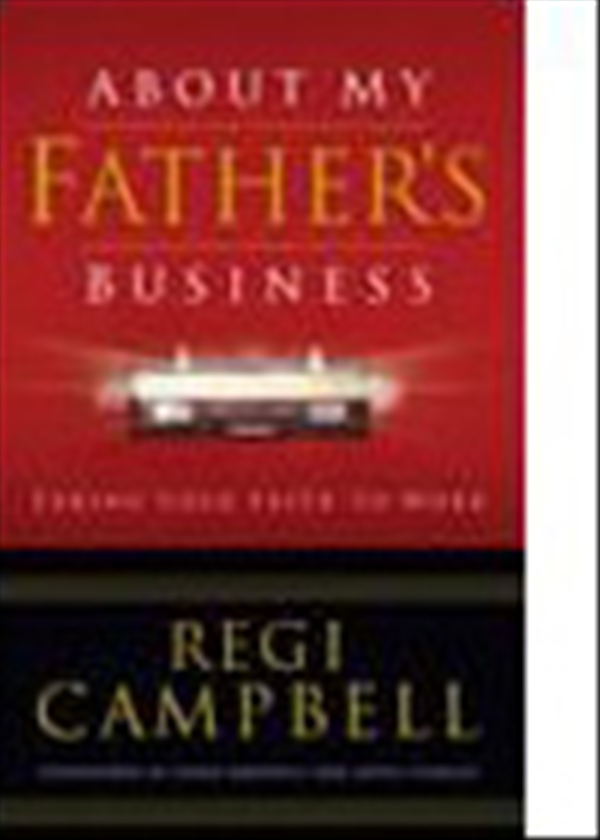 Buy this hardcover book today
For only $12!
Contact Rick Boxx at www.integritymoments.org, and to learn more about Integrity Resource Center go to integrityresource.org.