Open Communication
By: Rick Boxx
May 2, 2013
In Mark Russell's book, "Work as Worship" he shares about Howard Dahl's deep financial troubles in the early years of his business, Amity Technology. Amity's bank had called their loans and they owed 230 creditors money.
Howard fasted and prayed for 60 hours. He then committed to treat his vendors the way he would want to be treated.
Howard wrote a letter to each creditor and communicated regularly for two years until they repaid every vendor. He personally fielded all creditor calls.
Jesus said in Luke 12:58, "As you are going with your adversary to the magistrate, try hard to be reconciled to him on the way, or he may drag you off to the judge."
Communication is critical during financial difficulty. If you're struggling financially, communicate truthfully and regularly.
Russell Media's Work as Worship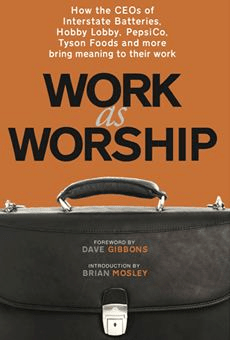 The time has come for us to see a purpose for business that goes beyond money and that has a vision for this economy that goes even beyond this earth. How the CEOs of Interstate Batteries, Hobby Lobby, PepsiCo, Tyson Foods, and more bring meaning to work. Purchase here.
"How well are you modeling Faith, Integrity, Relationships, and Excellence in your work? Find out by taking Integrity Resource Center's free FIRE Assessment!"
Contact Rick Boxx at www.integritymoments.org, and to learn more about Integrity Resource Center go to integrityresource.org.