Safety 101
By Rick Boxx
March 23, 2011
Personally, there have been times while standing on a ladder I can't reach what I need. Rather than getting someone to hold the ladder, or get down and reset it, I have overreached, putting my safety at risk.
According to National Institutes for Health statistics, injuries related to ladder use per capita increased 27% from 1990 to 2005. Although the NIH did not speculate as to the cause, I suspect that many of those accidents relate to people overreaching or using their ladder beyond what's recommended.
Proverbs 28:26 teaches, "Those who trust in themselves are fools, but those who walk in wisdom are kept safe."
Whether it's using a ladder or some other tool in your workplace, be prudent and wise. Don't trust that you can overcome the odds.
To assess the strength of your character and faith in your workplace take our free FIRE Assessment at www.integrityresource.org.
To learn about Tom Hill's journey in "Making Character First" click here.
"Making Character First"
Building a Culture of Character in Any Organization
by Tom Hill
Founder of Character First
& Chairman of Kimray, Inc.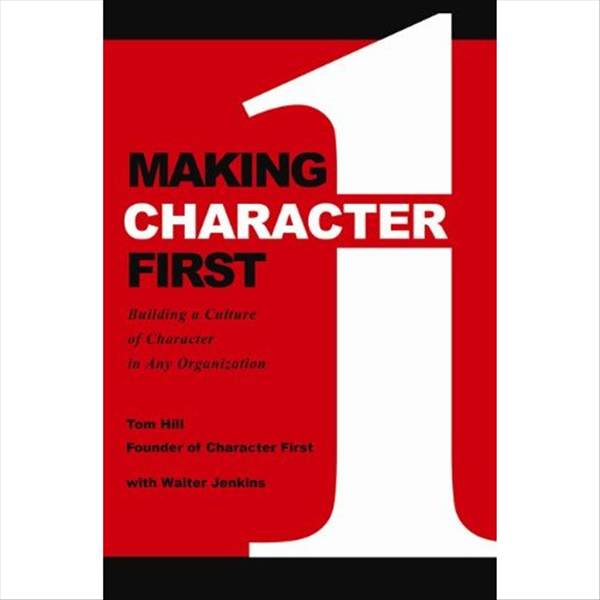 Buy Now!
Contact Rick Boxx at www.integritymoments.org, and to learn more about Integrity Resource Center go to integrityresource.org.