A Title Change
By: Rick Boxx
June 4, 2015
In the late 1980s, my secretary informed me that she felt it was demeaning to call her "secretary" and requested that I begin referring to her as "administrative assistant." Many secretaries had been treated disrespectfully and this shift seemed designed to give them a fresh start.
Eventually, in 2000, National Secretaries Day was changed to Administrative Professionals Day.
1 Corinthians 1 teaches, "God chose the lowly things of this world and the despised things—and the things that are not—to nullify the things that are, so that no one may boast before him."
If God has placed you in a position of authority, that does not mean you're more important in God's eyes than those who report to you. Treat all people in your workplace with dignity and respect.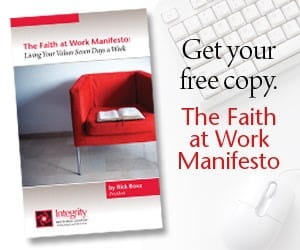 Learn more about Rick Boxx and Integrity Resource Center