Purposefuly Focused
By: Rick Boxx
June 25, 2015
There are times when I've been asked to speak at a business conference and they've requested me to avoid religious or biblical references. Since our mission at Integrity Resource Center is to "glorify God by helping others learn, model and teach God's principles in the workplace" I've used our mission to screen these opportunities.
If I can't find a way to fulfill our mission, and their request, I simply decline.
In Luke 4, Jesus was asked to stay in Capernaum, but he tested their request against His purpose. He said, "I must preach the kingdom of God to the other cities also, for I was sent for this purpose."
If your organization doesn't have a mission statement, consider developing one, and then use it to stay focused by testing all opportunities.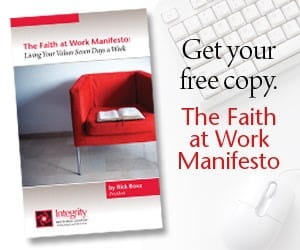 Learn more about Rick Boxx and Integrity Resource Center