Nehemiah's Seven Step Plan: Step 7
By: Rick Boxx
June 16, 2015
This week we're discussing Nehemiah and his effective seven step planning process. The seventh, and final step, in Nehemiah's plan was "Follow-up and Accountability."
Nehemiah finished building the wall around Jerusalem, and then implemented some new business practices. Unfortunately, after Nehemiah went back to Persia Nehemiah's plan was derailed.
Nehemiah returned and had to restore order and accountability to the original plan.
In Nehemiah 13:8, Nehemiah discovered evil in the temple. He wrote, "It was very displeasing to me, so I threw all of Tobiah's household goods out of the room."
A plan is only effective when everyone carries their load. After completion of a project, it's usually necessary to check in to determine that the plan is still on track.
For long-term success of your plan, schedule follow-up and accountability measures.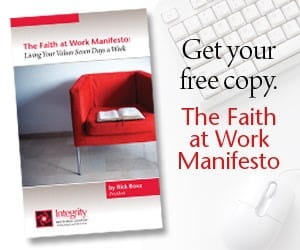 Learn more about Rick Boxx and Integrity Resource Center