Nehemiah's Seven Step Plan: Step 6
By: Rick Boxx
June 15, 2015
This week we're discussing the leader Nehemiah and his effective seven step planning process. The sixth step is "Executing the Plan."
Plans are meaningless if they're never executed! Nehemiah was a man of action. He developed his plan, but he also knew when it was time to act. He formed his team, delegated responsibilities, and then called his team into action.
Executing the plan also requires some restarts occasionally. Nehemiah found it necessary to resolve some tough issues and then he rallied his team to get back to work.
Nehemiah 4:15 says, "When our enemies heard that it was known to us, and that God had frustrated their plan, then all of us returned to the wall, each one to his work."
Planning is important, but be diligent to move the plan forward.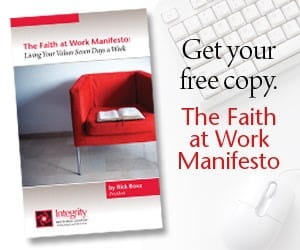 Learn more about Rick Boxx and Integrity Resource Center