Consistent Conduct
By: Rick Boxx
July 31, 2012
Since the recession, CEOs of publicly traded companies are under a microscope. Board members are less tolerant and quicker to act when conduct isn't consistent with their values or the values of their shareholders.
According to a USA Today article, the average tenure of a CEO has dropped from 10 years in the 1990s to 5 ½ years. In spite of record profits many CEOs continue to lose their jobs due to their improper conduct.
King David in Psalm 101:2 teaches, "I will be careful to lead a blameless life… I will conduct the affairs of my house with a blameless heart."
Whether or not you're a CEO, God is watching our affairs and desires us to conduct ourselves consistently blameless. Do you have any conduct that needs to change?
Rick Boxx's How to Prosper in Business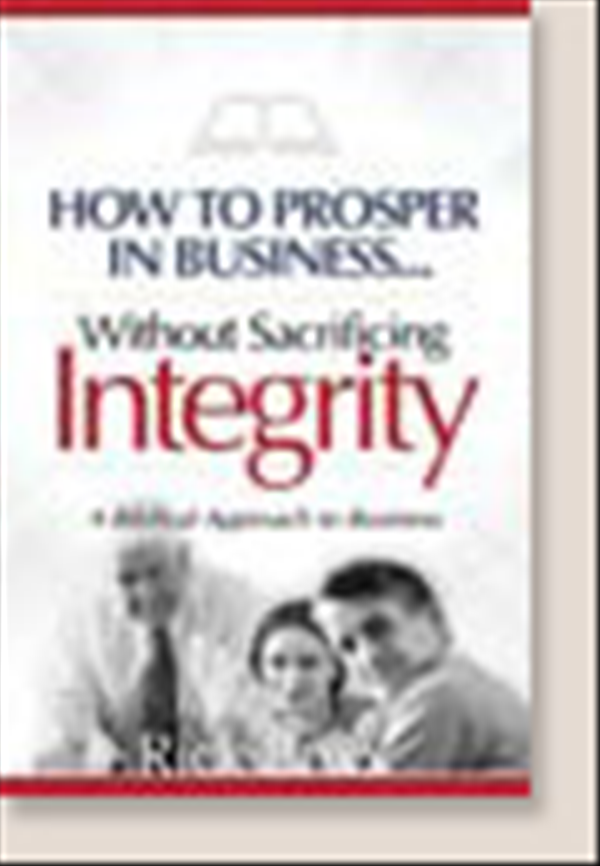 To survive long term, businesses must be profitable. You can accomplish this objective with integrity, or you can do it by whatever means you feel justifies the end, such as fraud, deceit, and ruthless business practices. Purchase here.
"How well are you modeling Faith, Integrity, Relationships, and Excellence in your work? Find out by taking Integrity Resource Center's free FIRE Assessment!"
Contact Rick Boxx at www.integritymoments.org, and to learn more about Integrity Resource Center go to integrityresource.org.