The Most Humble Man
By: Rick Boxx
July 22, 2015
Imagine being responsible for over 600,000 men and their families, who are grumbling about your leadership, and wishing they still worked for their old boss. How would you respond?
Many might boldly proclaim their authority and try to force obedience. Moses had a different approach. He led with great humility and allowed God to fight his battles.
Out of jealousy, Moses' own siblings even began complaining about Moses' leadership even though in Numbers 12:3 we learn, "Now the man Moses was very humble, more than any man who was on the face of the earth."
God defended Moses by temporarily striking Moses' sister with leprosy.
As leaders we often act bold and confident and able to defend ourselves. A servant leader, however, is humble and gives God room to defend their reputation.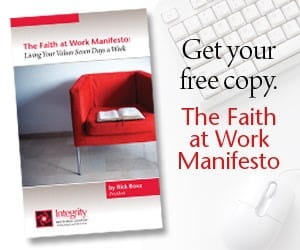 Learn more about Rick Boxx and Integrity Resource Center