Opportunity or Necessity
By: Rick Boxx
July 17, 2015
According to a survey referenced in a Wall Street Journal article, entrepreneurs who start a business due to an opportunity are far more satisfied with their business than those who start due to a necessity. In my experience, those starting a business out of necessity have a much lower chance of survival.
Personally, I believe this is due in part to our God-given calling. Exploring opportunities seem to be more likely to come from God's leading than when we're desperately looking for a job.
2 Peter 1:10 says, "Therefore, my brothers and sisters, make every effort to confirm your calling and election. For if you do these things, you will never stumble."
If you're starting a business, make every effort to assure it's God's calling, rather than a desperate job search.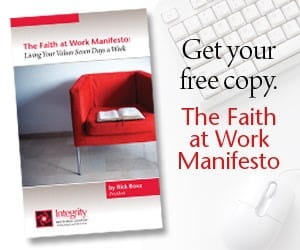 Learn more about Rick Boxx and Integrity Resource Center