The Entrepreneurial Spirit Part III
By: Rick Boxx
July 15, 2015
The Young Entrepreneurs Study, funded by the John Templeton Foundation, studied 5,000 young people in an effort to determine what qualities were typically present in budding entrepreneurs. They discovered four key traits, including Innovative Thinking, Self-Control, Initiative, and Entrepreneurial Mentors.
Today, let's focus on Initiative. The study reported that budding entrepreneurs typically engaged in what they called proto-entrepreneurial tasks as children. They would mow yards, and seek ways to earn money at an early age. These young people often took business courses in college even if they weren't business majors.
Proverbs 16:26 teaches, "The appetite of laborers works for them; their hunger drives them on."
If you're considering the entrepreneurial world examine how much drive and initiative you have before pursuing an entrepreneurial path that could lead to disappointment and financial devastation.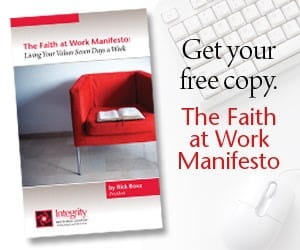 Learn more about Rick Boxx and Integrity Resource Center