Feeling Tempted?
By: Rick Boxx
February 25, 2015
As a financially-strapped teenager, I found myself at the gas station where I usually filled up my employer's truck. A peer of mine had previously charged personal gas to the company in my presence without consequence, so the answer to my financial problem seemed to be to do likewise. How stupid!
Temptations often come when we're least prepared to make a wise decision. My foolish choice resulted in the loss of my job and personal integrity.
1 Corinthians 10:13 teaches, "No temptation has overtaken you except what is common to mankind. And God is faithful; he will not let you be tempted beyond what you can bear."
When you're tempted to do something immoral, seek a trusted second opinion before doing something that may cost you more than you care to lose.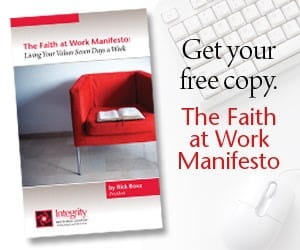 Learn more about Rick Boxx and Integrity Resource Center