Favorable Lies
By: Rick Boxx
February 16, 2015
According to a "60 Minutes" feature, many fictitious stories have been created to emphasize the Pope's humble traits. Although the stories are feasible, and based on the Pope's known character, they're not true.
George Washington had a similar history. There were many true stories about his strong character, but many fictional stories were also widely spread.
For instance, there's a famous story of George chopping down a cherry tree as a child. Many historians doubt it happened, but it enhanced Washington's reputation.
Reputations are easily destroyed by false stories, but occasionally reputations can be enhanced by them.
Proverbs 22:1 teaches, "A good name is to be more desired than great wealth, favor is better than silver and gold."
Maintaining unwavering integrity is a good way to develop such a favorable reputation.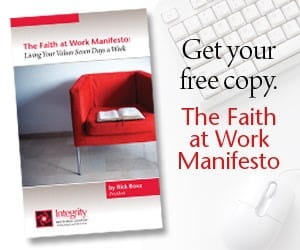 Learn more about Rick Boxx and Integrity Resource Center