Valentine's Day Disappointment
By: Rick Boxx
February 13, 2015
According to National Restaurant Association research, Valentine's Day is the second busiest day of the year for restaurants after Mother's Day. The irony is that the people who are most excited about Valentine's Day are the students who typically need to work that evening to serve those of us headed for the restaurant.
This can be a painful evening for a college or high school student who has to work instead of spending time with a loved one.
1 Corinthians 12 teaches, "If one part of the body suffers, every part suffers with it; if one part is honored, every part rejoices with it."
Whether you're a patron of a local restaurant, or part of the management team, today might be a good day to be sensitive to those serving you.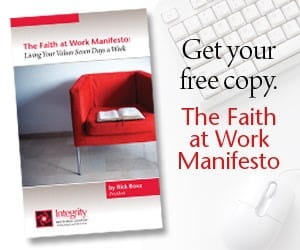 Learn more about Rick Boxx and Integrity Resource Center