Discerning God's Will-Part I
By: Rick Boxx
February 4, 2014
Have you ever played the game where someone stands behind you and challenges you to free-fall into their arms? Your willingness to trust them usually depends upon their strength and your perception of their desire to catch you.
Many people want to discern God's will for their career, but they're uncomfortable in taking the first step of trusting God for the result.
Proverbs 3:5-6 teaches, "Trust in the LORD with all your heart and lean not on your own understanding; in all your ways submit to him, and he will make your paths straight."
If you desire to know God's will for your career, remember that God is strong enough to catch you, and He desires your best. So go ahead and fall back into His arms! Tomorrow we'll discuss step two.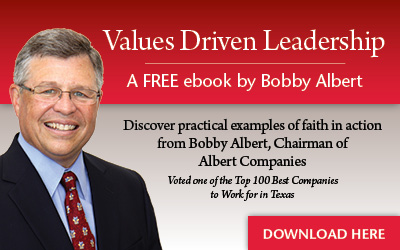 Learn more about Rick Boxx and Integrity Resource Center