A Compassionate Repairman
By: Rick Boxx
August 19, 2014
My wife, Kathy, was having a bad week. She was managing several significant family health issues, car repair bills had piled up, and she was way behind on some of her personal work.
Then, to make matters worse, the garbage disposal broke. When the repairman explained the cost of each option, Kathy's emotional dam burst. As tears streamed down her cheeks, this repairman did something very few companies would ever allow their employees to do; he asked if he could pray for Kathy.
In Colossians 3:12 we read, "So, as those who have been chosen of God, holy and beloved, put on a heart of compassion, kindness, humility, gentleness and patience."
I greatly appreciate companies like AB May that allow their employees to show compassion, and to bring comfort with a prayer.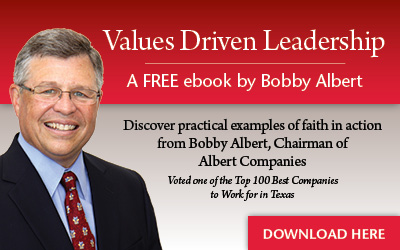 Learn more about Rick Boxx and Integrity Resource Center