Thursday, September 9, 2021
Questions for God
'My thoughts are nothing like your thoughts,' says the Lord. 'And my ways are far beyond anything you could imagine.' (Isaiah 55:8 NLT)
If you could ask God one question and knew He would give you an answer, what would you ask?
That's the question the Barna Group asked in a poll awhile back, and you may have already guessed the most popular response. People said they would want to know why there's pain and suffering in the world.
In fact, people most often point to the problem of evil and suffering as their reason for not believing in God. It's not merely a problem; it's the problem. Why does God allow tragedy? And if God can prevent such tragedies, why does He allow them to take place?
The general tendency is to blame God for evil. We effectively transfer responsibility over to Him.
But let's come back to the core question: If God is so good and loving, as it's often framed, then why does He allow evil?
Actually, the first part of that question is based on a false premise, because basically we're the ones now determining what goodness is. And by framing the question that way, we're already saying, in so many words, that clearly God isn't good and loving, because if He were, He wouldn't allow evil.
We're already making judgments about God. But when did we become the moral center of the universe? Who are we to say what is good or what isn't good?
One of the things we learn with the passing of time is that we don't have all the answers, and we don't necessarily need to have all the answers. However, God has all the answers.
He gives us some of those answers this side of Heaven. But there are others we'll have to wait for. So we have to go back to what we do know. We know that God is good. We know that God is loving. And we know that God loves us.
Copyright © 2021 by Harvest Ministries. All rights reserved.
For more relevant and biblical teaching from Pastor Greg Laurie, go to www.harvest.org
and
Listen to Greg Laurie's daily broadcast on OnePlace.com.
Watch Greg Laurie's weekly television broadcast on LightSource.com.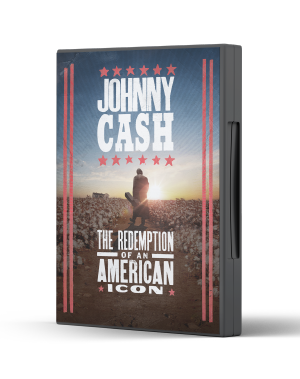 In thanks for your gift, you can receive Johnny Cash: The Redemption of an American Icon.
Get your copy of Johnny Cash: The Redemption of an American Icon when you make a gift to Harvest Ministries today!