April 17
Jesus' forgiving grace
Pastor Mike Novotny
I once heard of a pastor who had the best/most unsuccessful counseling idea. When couples brought their conflicts into his office, he would say to the husband, "Draw me a pie chart that divides up the blame in your marriage. What's your fault? What's hers?" Of course, it was never 50/50. It was always a majority her fault. But the pastor wouldn't argue that. Instead, he would say, "Okay, I'll believe you. But let's just talk today about this little slice that you admit is your fault. Let's repent of that, ask for Jesus' forgiveness, and apologize to your bride. Let's pray for God to change that about you."
But do you know what the pastor found? No one wanted to do it. Instead, the husbands would excuse their sin or justify it or want to change the subject to her sins. (Want to guess what happened when the pastor started the exercise with the wife?)
Which is why we so desperately need to start with the forgiving grace of Jesus. In Ephesians chapter 5, Paul talks about the unconditional love and respect that make relationships work. But before those famous verses, he says, "Forgive each other, just as in Christ God forgave you" (Ephesians 4:32). Once the grace of God settles deep in our hearts and the Spirit assures us of our forgiveness in Jesus, we are able to walk into our relational conflicts and own our sin. No excuses. No accusations. Just apologies. And, as God would have it, that humility is often the first step in healing what sin has broken.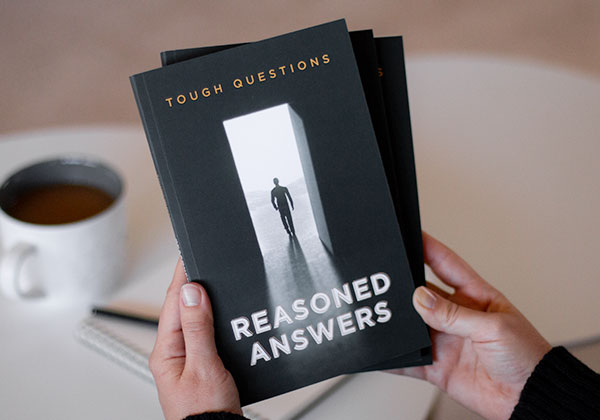 Speak more knowledgeably and lovingly about what you believe
Discover how to respond to some of the most common arguments skeptics use against Christianity in Tough Questions, Reasoned Answers. This book tackles 12 questions most of us have wondered at one time or another. You'll be equipped with reasoned answers that help shed light on the topic, diffuse tension, and open the door for faith to take root.
For more from Time of Grace, visit them at TimeofGrace.org.