The Praise Perspective
And Hezekiah prayed before the LORD and said, "O LORD, the God of Israel, who is enthroned above the cherubim, You are the God, You alone, of all the kingdoms of the earth. You have made heaven and earth. 2 Kings 19:15
It was a dark and scary time for the people of God. Assyria, the big and bad world power of the day, was just about ready to turn the lights out on Judah. Their powerful army was closing in fast, and the situation seemed hopeless. Hezekiah and the Israelites were dead meat. They needed a miracle from God or else their goose was cooked.
King Hezekiah did what we would do in such a situation … he went to the Lord in prayer. BUT, unlike the way we are so much of the time, Hezekiah began his prayer with praise. Can you imagine? In the midst of dire circumstances, He took time to praise God for who He was/is and what He had done.
WHY IS PRAISE SO IMPORTANT?
Praise is so vitally important in prayer because:
1. Praise blesses God. The Bible says that God inhabits the praises of His people (Psalm 22:3). Praise tells God that you believe in Him. Praise tells Him that you know He is able, more than able to handle any situation. Praise is faith turned inside out. God really likes that!
2. Praise brings perspective to our situation. Hezekiah reminded himself in his prayer that God was and is the only God AND the creator God. Now Assyria was mighty, but God is Almighty. Assyria was powerful, but God is ALL powerful. As great as Assyria was at that time, they did not have the power to make heaven and earth … but the God of Israel did. And remember how He made it—simply by the power of His word. Listen, if God can just open His mouth and speak worlds into existence, He can surely handle any enemy, any giant, any army, any problem that threatens to destroy us.
START TODAY
While all of us face difficulties and problems throughout life, some of you can easily identify with the grave situation facing Hezekiah because, right now, you are facing bankruptcy … or divorce … or major surgery … or a lay-off … or cancer … or the death of a loved one … or the problems of old age. Right now you feel totally overwhelmed, hemmed in and on the verge of certain collapse and destruction. What is the answer? Prayer that is filled with praise!
When Hezekiah praised, he got a right perspective—God is greater than this problem. As he made his request for God to deliver, God did deliver … and Israel won a great victory as God fought for them and defeated their enemies.
Start praising the Lord today for the fact that He alone is God and He alone is able. Remind yourself over and over again that the God who can speak the worlds into existence, can surely speak to your storm and calm it with a word (See Mark 4:35-41). Now that is a reason to give God praise!
Love,
Jeff Schreve
Pastor
[email protected]
1-877-777-6171
Jeff Schreve is Senior Pastor of First Baptist Church in Texarkana, Texas. He and his wife Debbie have been married for over 20 years and are blessed with three wonderful girls. Jeff began From His Heart Ministries, a radio and television ministry, in January of 2005. This ministry is completely listener/viewer supported. It continues only through the faithful and generous gifts of people like you. Pastor Jeff takes no salary from this ministry. All gifts go to further the broadcast.
SPECIAL OFFER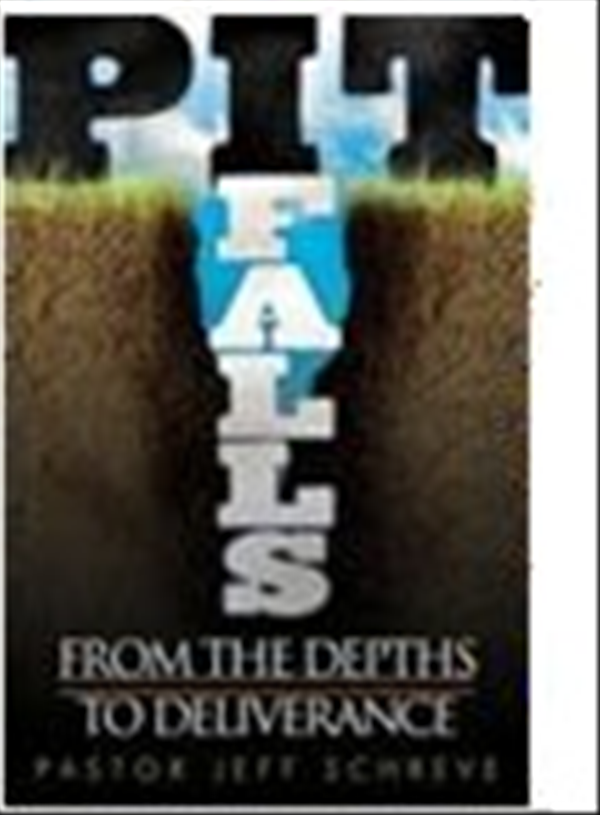 PIT FALLS: From the Depths to Deliverance series
Have you ever found yourself in a pit … a deep, dark place in life where you feel lonely, depressed and defeated? Have you ever longed for deliverance but secretly doubted it would ever come? In this hope-filled, 5-MESSAGE series, Pastor Jeff Schreve shares how you can go from the worst depths to the most wonderful deliverance by the power of God.
When Life is the Pits – Psalm 40:1-3
Who Signed Me Up for This? – Genesis 37:18-25
Pitiful Decisions – Proverbs 24:30-34
Saying Goodbye to the Pit – Psalm 107:10-16
The Waiting Game – Psalm 130:1-8