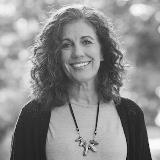 September 16, 2021
Don't Become Friends With the World
WENDY BLIGHT
Lee en español
"Do not love the world or the things in the world. If anyone loves the world, the love of the Father is not in him." 1 John 2:15 (ESV)
Years ago, the closing words of a commercial caused me to pause and play it back to see if I had heard correctly. "Contact us and we'll help you build an outdoor living area that will make you the envy of your neighborhood." Yep! I heard it correctly. "Make you the envy of your neighborhood."
Today, similar ads saturate our inboxes and our social media, seducing us to believe luxurious, pretty things will make us feel important. Complete. Happy. Secure.
I fell victim to those ads a few years back. Each time I opened my emails from one particular furniture store, how I longed to fill my home with their beautiful furnishings. But my budget just didn't allow it.
In our key verse today, God addresses my very struggle. He commands us, "Do not love the world or the things in the world" (1 John 2:15a). Why? Scripture goes on to explain, "If anyone loves the world, the love of the Father is not in him" (1 John 2:15b). God knows we cannot love the world and Him at the same time. The love of one pushes out love for the other because the things that fill this world are not of God.
God created our souls to hunger for what is eternal; therefore, nothing in this world will ever fully satisfy. Ever.
Jesus warns of our dangerous and formidable enemy, Satan, who works aggressively to tempt us with the things of this world. (John 10:10) The good news is that we have a choice when it comes to Satan's lies and temptations. So the question for us is this: Who will we choose? God or the world?
Choosing God requires putting systems in place in advance to protect our hearts and minds because loving the world is a gradual process. Our enemy is highly skilled at enticing and tempting. Thus the Apostle Peter warns us to "be alert and of sober mind" (1 Peter 5:8a, NIV).
How can we be alert and of sober mind? Here are a few lessons I learned when I became a bit too comfortable with the world.
Don't become "friends" with the world.
They started as emails delivered to my inbox. Cozy bedding. Luxurious furniture. I coveted each lovely, superbly designed image. But with all my family's other expenses, owning those beautiful things wasn't a reality.
Until we received some Christmas money.
Don't give in to the world.
With that money, I put a lovely sofa in my cart, reasoning we could charge the rest. And that's what we did. Curled up on our new sofa, I looked around at the dated furniture surrounding me. I returned to the website and ordered a coffee table. We'll be able to afford it soon. We can charge it now and pay for it with my first paycheck.
Don't fall in love with the world.
This led to a pattern of behavior. I desired the lovely things of this world. They made me feel happy. Content. And most of all, like I fit in.
This friendship with the world aroused a love in my heart for what we couldn't afford. As my husband and I made more money, those things became more affordable.
Until they weren't.
I'm so thankful God's Word interrupted this sinful "friendship." I learned three truths that led to three simple steps to help me overcome this pattern.
The fruit of God's Spirit indwelled me. (Galatians 5:22-23) One of the fruits of God's Spirit is self-control. So now when I struggle with desiring pretty things, self-control empowers me to say "no"!
I took my thoughts captive with God's Word. (2 Corinthians 10:5) I prayed His living, active, powerful truths and promises into my weakness and temptation. (Hebrews 4:12)
I took one step at a time. (1 Corinthians 10:12-13) My first step: unsubscribe from all emails that tempted me to spend money on what we didn't need. If I didn't see it, I didn't want it!
Unsubscribing helped. But I also had to address the longing in my heart that found satisfaction in those lovely things. Not seeing them took away the power they had over me. But the best change of all was that my choice enabled us to pay down debt, which in time freed us up to give to others. And those opportunities brought so much more joy than a lovely couch ever could have.
Father, give me eyes to see where I'm more in love with the world than with You. Rise up full and strong in me. Empower and equip me to choose You over this world and to find my happiness and contentment in You and You alone. In Jesus' Name, Amen.
OUR FAVORITE THINGS
Today's writer, Wendy Blight, has two books to help you continue this journey of learning to pray and apply God's truths. Hidden Joy in a Dark Corner shares Wendy's story of experiencing life-altering trauma and how studying and praying God's Word freed her from her prison of fear. I Am Loved, a study of 1 John, will equip you to walk boldly and confidently in your identity as a beloved daughter of the one true God. Get your copies today!
ENGAGE
You can connect with Wendy on Instagram and Facebook.
Looking for a way to build community with your fellow Encouragement for Today readers and devotion writers? Join our Encouragement for Today Devotions Community on Facebook! We've created this group so readers like you can engage, share and get to know each other while cultivating a lifestyle of devotion to the Lord in a fun, new setting. With millions of devotion readers around the world, we may not be able to gather in person — but we can't wait to meet you in our Facebook community! Join here.
FOR DEEPER STUDY
Galatians 5:22-23, "But the fruit of the Spirit is love, joy, peace, patience, kindness, goodness, faithfulness, gentleness, and self-control. The law is not against such things." (CSB)
Loving the things of this world often feels natural and right. Prayerfully ask the Lord to reveal any pattern of behavior where you find yourself choosing the things of this world over God. What is one step you can take today to change that pattern? Let us know in the comments!
© 2021 by Wendy Blight. All rights reserved.
Proverbs 31 Ministries
P.O. Box 3189
Matthews, NC 28106
www.Proverbs31.org