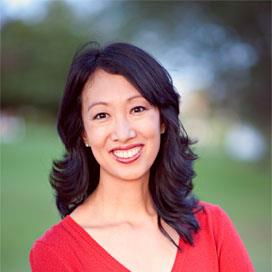 October 30, 2020
The Blessings of Loving God's Word
ARLENE PELLICANE
"Keep this Book of the Law always on your lips; meditate on it day and night, so that you may be careful to do everything written in it. Then you will be prosperous and successful." Joshua 1:8 (NIV)
During the pandemic, I have been watching a show from time to time. Daytime, nighttime, lunchtime, anytime! You might say I have become obsessed with catching up on all the seasons I have missed — and there are several.
I'm reading episode synopses and finding fresh things to talk about with my friends who have been die-hard fans for years. When I wake up in the morning, I am often thinking about the last episode I saw and wondering how it will resolve. It used to be that shows were only available once a week, and you had to wait to have your fill of your favorite sitcom or drama. But now, with streaming services, you can watch an entire season if you're willing to stay awake.
Isn't it crazy how something I'm watching, that has nothing to do with my life, can take so much of my time and mental energy? It's like I'm meditating on the show. Thinking about the characters. Relishing the beginning of romance. Pondering the mysteries of the storyline.
We can get stuck on streaming, meditating on storylines that have little to do with real life. It's so easy to get distracted with what our devices offer so easily. We gravitate toward entertainment, just like kids do. But the Bible directs us to a different path than modern media does. As today's key verse says, we are to:
"Keep this Book of the Law always on your lips; meditate on it day and night, so that you may be careful to do everything written in it. Then you will be prosperous and successful" (Joshua 1:8).
Ideally, what is supposed to be filling our minds and the topics of our conversations? What should be influencing our behavior? The Word of God. Not Netflix, Hulu or YouTube. Although you can find the Word of God in these places, you're more likely to find something else.
The words in the key verse were spoken to Joshua as he was about to assume leadership from Israel's man of God, Moses. Joshua was about to become the CEO of Israel, Incorporated. He was going to have more work than he had hours in the day, yet he was told to meditate. He was supposed to take time to understand the Book of the Law — and we are too.
The Word of God is to shape what comes out of our mouths. The orders and judgments from Joshua's leadership had to be consistent with the Book of the Law. We may not be heading up a nation, but we are influencing people around us. We are told to meditate on the Word of God.
Let's get real. This takes more effort than kicking back and streaming our favorite shows. Streaming services offer us endless choices that captivate our imaginations. It's all about us and our preferences.
The Bible, however, is about God and His preferences. When we choose to love God's law and delight in what He delights in, we unlock a "prosperous and successful" life. Psalm 37:4 says it this way, "Take delight in the Lord, and he will give you the desires of your heart" (NIV).
One thing that has helped me meditate on God's Word during this pandemic is reading through Psalms and Proverbs with my daughter. It's amazing how relevant these books are today. More than ever, with so many channels screaming and streaming to capture our attention, we've got to focus on the Word of God. Inside the pages of the Bible, there's not only romance, drama, war and comedy — there is the path to everlasting life. That's something that binge-watching can never deliver!
Dear Jesus, I don't want to rely on my phone or my screens for comfort or connection. I want to put my trust and hope in You alone. Help me to meditate on Your Word throughout the day. Forgive me for being preoccupied with my tasks and technology. Alert me to the ways I am wasting time and energy, and help me to change. Please help my family members too. In Jesus' Name, Amen.
TRUTH FOR TODAY:
1 John 5:21, "Dear children, keep away from anything that might take God's place in your hearts." (NLT)
RELATED RESOURCES:
Do you need to inspect how you are using screen time (or how your kids or grandkids are)? Arlene Pellicane's latest books, co-authored with Dr. Gary Chapman, are here to help: Screen Kids and Grandparenting Screen Kids. You'll find the latest research, practical solutions and compelling reasons to become a screen-wise family.
Is your soul weary from waiting? The holidays remind us of things we are waiting for. And we can all become a little weary from waiting. But there is still a reason to rejoice this year. Jesus, the Promised One, the Prince of Peace, has come and He is going to come again. You asked, and it's finally here: our very first Advent study, Pointing to the Promise, begins November 16 in the First 5 app. Click here to order your study guide today!
CONNECT:
Visit Arlene on Facebook or Instagram to enter to win both books, Screen Kids and Grandparenting Screen Kids. Five winners will be randomly selected and notified by Monday, November 2.
REFLECT AND RESPOND:
What do you find yourself regularly thinking about?
What's one way you could reduce your screen entertainment and increase your meditation on the Word of God? Share your ideas with us in the comments!
© 2020 by Arlene Pellicane. All rights reserved.
Proverbs 31 Ministries
P.O. Box 3189
Matthews, NC 28106
www.Proverbs31.org