Ed Young Television Devotional
True Friendship
"A friend loves at all times, and a brother is born for a time of adversity." Proverbs 17:17
THINK
Finding the right THEY is an intentional pursuit. As we continue in that journey, it's crucial that we learn to ask the right questions. Yesterday we asked, "Do THEY motivate me to love God more?" Today, consider this: "Do THEY have my back?"
Life is not easy. That is something everyone experiences at varying levels and at different times. We all need people in our lives we can rely on. The right THEY are not afraid to stand with us in those times. In fact, they rush to our aid and roll up their sleeves to help us because they are "born for a time of adversity."
As you consider your relationships, think about those people in your life who have been there through the good times and the bad. The right THEY are there "at all times," not just when things are going well. Spend time with them, and discover what true friends are all about.
PRAY
Thank God for the people in your life who stand with you in good times and in bad times. Pray for God to bless them today.
ACT
Be the kind of person who stands strong with others. Right now, invite someone to join you at a church event or small group so they can discover a community of people who will stand with them!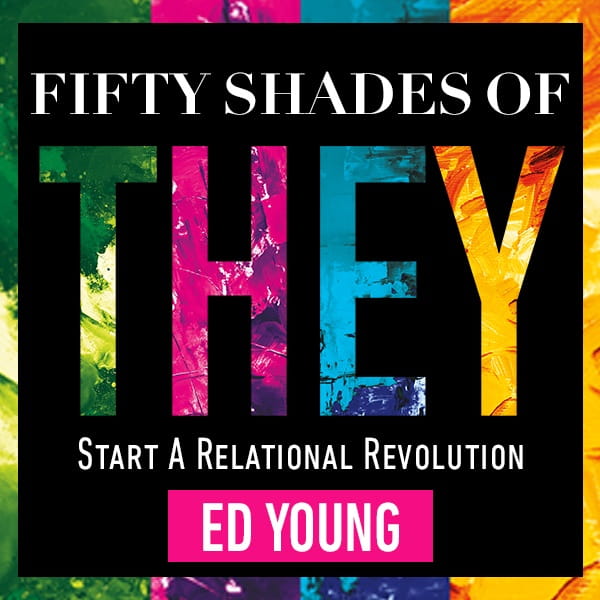 FIFTY SHADES OF THEY From New York Times Best-Selling Author Ed Young
Fifty Shades of They gives you fifty simple, yet profound insights that will help any relationship thrive, from friendships to business partnerships to marriages. Based on biblical standards and the teaching of Ed Young, this book is written for anyone who is looking to give new life to their relationships.
For more information about Ed Young Television please visit FellowshipChurch.com. Ed Young Television is also available on OnePlace.com and LightSource.com.