Ed Young Television Devotional
A Common Belief
"Do not be yoked together with unbelievers." ​2 Corinthians 6:14
THINK
To get the most out of life, we must surround ourselves with the right THEY, because THEY can help us get to the places God wants us to go. But finding the right they is only part of a successful relational equation. We must also be able to identify the wrong THEY in our lives.
The Bible is very clear about what separates the right they from the wrong they. It starts with a belief in Jesus Christ. When it comes to our closest relationships, those we date, and those we ultimately marry, we must make sure that they have the same belief system we do. Do the closest relationships in your life share the deepest beliefs you have? 
PRAY
​As you think about your friends, pray for God to continue working in their lives. And ask Him to bring the right THEY into your life.
ACT
​Read 2 Corinthians 6:14-7:1 to get a full picture of the importance of surrounding yourself with people who have similar belief system as you do.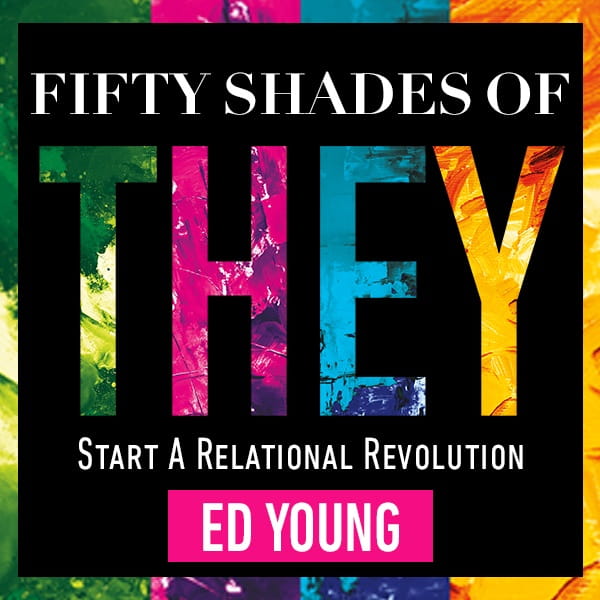 FIFTY SHADES OF THEY From New York Times Best-Selling Author Ed Young
Fifty Shades of They gives you fifty simple, yet profound insights that will help any relationship thrive, from friendships to business partnerships to marriages. Based on biblical standards and the teaching of Ed Young, this book is written for anyone who is looking to give new life to their relationships.
For more information about Ed Young Television please visit FellowshipChurch.com. Ed Young Television is also available on OnePlace.com and LightSource.com.