Orad sin cesar 1 Tesalonicenses 5:17 (Reina-Valera 1995).
Muchas cosas continúan en las noticias, ¿no es así? La muerte de Osama bin Laden está en lo más alto de la lista, y como resultado he estado buscando varias entrevistas en los medios de comunicación de izquierda a derecha. (OBL nació/creció en Arabia Saudita donde la historia de mi último libro publicado, "People of the Book" toma lugar). Para aquellos de ustedes que celebran días festivos culturales, hoy es Cinco de Mayo, y sin duda también será un foco de atención para los medios de comunicación.
Y luego están los Lakers. Bueno. Ni iré hasta allí.
Pero la cosa más importante que continúa hoy (al menos en mi humilde estimación) conseguirá indudablemente un poco más que un breve trocito de mención en organizaciones de noticias a menos que sean cristianas o ultraconservadoras — el Día Nacional de Oración.
Sí, esto es hoy, y espero que usted lo honre/observe con alguna intercesión muy necesaria para nuestro país. Ciertamente lo hago. Pero también espero que reconozcamos la necesidad de estar en oración por nuestro país cada día. Un día al año está bien para una observancia nacional, pero orando cada día es necesario si queremos ver los resultados necesarios.
Mencioné esta necesidad de la intercesión nacional a una amiga una vez, y ella contestó, "simplemente no se por que orar." ¿SERIAMENTE? Vamos a ver, las Escrituras nos dicen orar por aquellos en el mando, entonces esto es un gran lugar inicial. También tenemos que orar por nuestros militares, nuestras escuelas, las víctimas de las tragedias nacionales, acontecimientos en las noticias…
Por lo que puedo ver, el problema no es una carencia de necesidades/enfoque, pero mejor dicho una falta de tiempo. Nosotros podríamos dejar todos nuestros empleos y búsquedas personales, pasar nuestras vidas enteras en oración, y nunca quedarnos sin cosas por las cuales orar. Ahora bien también sabemos que esto no va a pasar, pero ¿podemos de una manera realista comprometernos a no sólo orar por nuestro país hoy, pero recordar al menos cada día nuestras muchas necesidades nacionales que necesitan oración, aunque sólo durante un momento o dos? El punto fundamental es que nuestros líderes militares y políticos pueden hacer sólo lo suficiente. Así como nosotros, como ellos también son el humanos y por lo tanto falibles. Dios, sin embargo, no lo es, y Él nos sostiene en Sus manos que tienen las cicatrices de los clavos. Por último, si nuestro país debe sobrevivir, tenemos que volvernos a Aquel quién nos ha bendecido tanto durante todos estos años.
¿Se afiliará usted a mí? Oigo la vocación de Dios llamando…
***
Pray without ceasing (1 Thessalonians 5:17).
Lots of "stuff" going on in the news, isn't there? Osama bin Laden's death is at the top of the list, and I've been fielding media interviews right and left as a result. (OBL was born/raised in Saudi Arabia where my most recent release, People of the Book, is set.) For those of you who celebrate cultural holidays, this is Cinco de Mayo, and that will no doubt be a media focus today too.
And then there's the Lakers. Phooey. Won't even go there.
But the most important thing going on today (at least in my humble estimation) will undoubtedly get little more than a brief snippet of mention on anything but Christian or ultra-conservative news organizations—the National Day of Prayer.
Yep, that's today, and I hope you are honoring/observing it with some much needed intercession for our country. I certainly am. But I also hope that we will recognize the need to be in prayer for our country every day. One day a year is fine for a national observance, but praying every day is necessary if we want to see the necessary results.
I mentioned this need for national intercession to a friend once, and she replied, "I just don't know what to pray about." SERIOUSLY? Let's see, the Scriptures tell us to pray for those in leadership, so that's a great starting place. We also need to pray for our military, our schools, victims of national tragedies, events in the news…
As far as I can tell, the problem is not a lack of prayer needs/focus, but rather a lack of time. We could all give up our jobs and personal pursuits, spend our entire lives in prayer, and never run out of things to pray about. Now we also know that's not going to happen, but can we realistically commit to not only pray for our country today, but to at least remember our nation's many prayer needs each day, even if only for a moment or two? Because the bottom line is that our military and political leaders can do only so much. Like us, they are human and therefore fallible. God, however, is not, and He holds us in His nail-scarred hands. Ultimately, if our country is to survive, we need to turn back to the One who has so blessed us these many years.
Will you join me? I hear God calling….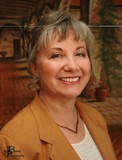 Kathi Macias, popular speaker and prolific author, is an Angel-award winning writer who has published nearly thirty books, including her latest releases, Mothers of the Bible Speak to Mothers of Today (New Hope Publishers) and My Son John (a novel from Sheaf House). Whether keyboarding her latest book, keynoting a conference, or riding on the back of her husband's Harley, Kathi "Easy Writer" Macias is a lady on a mission to communicate God's vision. Her insightful words—filled with passion, humor and soul nourishment—refresh audiences from all walks of life. Join Kathi as she hosts "Write the Vision" every Thursday from 6—7 p.m. (Pacific Time) via THE International Christian Network (www.theicn.com). To learn more about Kathi or to book her for your next event, visit www.KathiMacias.com. Spanish translations by Cynthia Alcantara ([email protected]).