Ahora, pues, llevad también a cabo el hacerlo, para que así como estuvisteis prontos a querer, también lo estéis a cumplir conforme a lo que tengáis (2 Corintios 8:11 RV).
Perdí a un amigo y a una amiga la semana pasada.
En realidad eso no es cierto. Él y ella no están perdidos. De hecho, simplemente se han ido al cielo antes que yo. Él nadaba en la piscina de un hotel en Kauai, donde andaba de vacaciones con su querida esposa; y mi amiga perdió su batalla contra el cáncer, mientras su marido y sus hijos ya mayores la acompañaban y oraban alrededor de su cama. Tanto él como ella eran guerreros valientes y siervos cometidos a Cristo; ambos se gozan ahora en la presencia de su Salvador.
Su paso en la eternidad trajo la susodicha escritura a la vanguardia de mis pensamientos. Jim y Jacque "no solamente comenzaron bien" o tuvieron ocasionalmente un día victorioso como creyentes. Estas dos piadosas personas permanecieron fieles a partir del comienzo de su caminar con el Señor — y ellos terminaron bien, completando lo que ellos comenzaron en un camino que honró a Aquel que ellos proclamaron seguir.
El Apóstol Pablo hizo lo mismo. Cuando él se acercó al final de su vida, con seguridad declaró, "He peleado la buena batalla, he acabado la carrera,he guardado la fe." (2 Timothy 4:7, RV). ¡Y él ciertamente no lo hizo así porque había tenido una vida fácil! A medida que los problemas, las pruebas, y las tribulaciones—algunos de los cuales parecen no tener ningún final—siguen asaltándonos en una tentativa para hacernos descarrilar y hacer que nosotros cuestionemos la fidelidad de Dios, podamos nosotros quedarnos enfocados en acabar bien de modo que cuando también nos hayamos "graduado" al cielo, los demás digan de nosotros que "luchamos la buena batalla… terminamos la carrera… guardamos la fe."
***
…but now you also must complete the doing of it; that as there was a readiness to desire it, so there also may be a completion out of what you have (2 Corinthians 8:11, NKJV).
I lost two friends this week.
Actually, that's not true. They're not lost at all. In fact, they have simply gone on to heaven ahead of me. One was swimming in a pool at a hotel in Kauai, where he was vacationing with his beloved wife; the other lost her battle with cancer, as her husband and grown children watched and prayed at her bedside. Both were valiant warriors and committed servants of Christ; both are now rejoicing in their Savior's presence.
Their passing into eternity brought the above scripture to the forefront of my thoughts. Jim and Jacque didn't just "start well" or have an occasional victorious day as believers. These two godly people remained faithful from the beginning of their walk with the Lord—and they finished well, completing what they started in a way that honored the One they claimed to follow.
The Apostle Paul did the same. As he approached the end of his life, he confidently declared, "I have fought the good fight, I have finished the race, I have kept the faith" (2 Timothy 4:7, NKJV). And he certainly didn't do so because he had an easy life! As trials, tests, and tribulations—some of which seem to have no end in sight—continue to assault us in an attempt to derail us and cause us to question God's faithfulness, may we stay focused on finishing well so that when we too have "graduated" to heaven, others will say of us that we "fought the good fight…finished the race…kept the faith."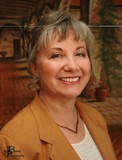 Kathi Macias, popular speaker and prolific author, is an Angel-award winning writer who has published nearly thirty books, including her latest releases, Mothers of the Bible Speak to Mothers of Today (New Hope Publishers) and My Son John (a novel from Sheaf House). Whether keyboarding her latest book, keynoting a conference, or riding on the back of her husband's Harley, Kathi "Easy Writer" Macias is a lady on a mission to communicate God's vision. Her insightful words—filled with passion, humor and soul nourishment—refresh audiences from all walks of life. Join Kathi as she hosts "Write the Vision" every Thursday from 6—7 p.m. (Pacific Time) via THE International Christian Network (www.theicn.com). To learn more about Kathi or to book her for your next event, visit www.KathiMacias.com. Spanish translations by Cynthia Alcantara ([email protected]).