¡Bienaventurado el hombre que tiene en ti sus fuerzas, en cuyo corazón están tus caminos!(Salmo 84:5 RV 1995).
Habiendo celebrado hace poco el Día de Acción de Gracias, la palabra "peregrino" está todavía fresca en mi mente. También no puedo oír esa palabra sin pensar en John Wayne y su modo único de dirigirse a los demás con el término "peregrino". ¡Pero es "El Progreso del Peregrino de Este Mundo por Aquel que ha de Venir"! (sí, ese es el título completo) por John Bunyan (publicado en 1678) lo que realmente captura el sentido de la palabra "peregrinación" en el Salmo 84.
El carácter primario en esta alegoría nunca agotada es Christian, cuyo viaje terrenal es seguido desde su ciudad natal "La Ciudad de la Destrucción" (este mundo) a "La Ciudad Celestial" (la que está por venir). A lo largo del camino Christian se encuentra con casi cada tentación imaginable, se desvía, se desalienta, y se agota. Pero Christian también encuentra a un amigo en su jornada "Fiel" quien lo anima a seguir yendo.
Podemos aprender mucho de Christian y Fiel, el ser más importante que si pensamos que podemos sobrevivir nuestra jornada por nuestra propia fuerza, nos encontraremos ciertamente con destrucción. Pero el Salmo 84 nos asegura que si entendemos que solamente el mismo Dios es nuestra fuerza y si hemos puesto nuestros corazones en Él para que nos lleve al final de nuestra peregrinación por este mundo temporal al eterno, en efecto somos bendecidos.
Cuando venimos juntos a celebrar el nacimiento de nuestro Señor y pensar con mucha ilusión en todo lo que Dios tiene para nosotros en el año venidero, podemos nosotros poner nuestros corazones de nuevo en la peregrinación y alegrarnos en el conocimiento que Dios siempre nos ayudará.
***
Blessed is the man whose strength is in You, Whose heart is set on pilgrimage (Psalm 84:5, NKJV).
Having just celebrated the Thanksgiving holiday, the word "pilgrim" is still fresh in my mind. I also can't hear the word without thinking of John Wayne and his unique way of addressing others by the term "pilgrim." But it's "The Pilgrim's Progress from This World to That Which Is to Come" (yes, that's the full title!) by John Bunyan (published in 1678) that really captures the meaning of the word "pilgrimage" in Psalm 84.
The primary character in this never-out-of-print allegory is Christian, whose earthly journey is followed from his hometown of "City of Destruction" (this world) to "Celestial City" (that which is to come). Along the way Christian encounters nearly every temptation imaginable, is sidetracked, discouraged, and exhausted. But Christian also meets a friend on his journey—Faithful—who encourages him to keep going.
We can learn a lot from Christian and Faithful, the most important being that if we think we can survive our journey in our own strength, we will certainly meet with destruction. But Psalm 84 assures us that if we understand that God Himself is our strength and if we have set our hearts on allowing Him to carry us to the end of our pilgrimage from this temporal world to the eternal one, we are blessed indeed.
As we come together to celebrate our Lord's birth and to look forward to all that God has purposed for us in the year to come, may we set our hearts afresh on pilgrimage and rejoice in the knowledge that God will surely bring us through.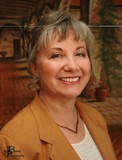 Kathi Macias, popular speaker and prolific author, is an Angel-award winning writer who has published nearly thirty books, including her latest releases, Mothers of the Bible Speak to Mothers of Today (New Hope Publishers) and My Son John (a novel from Sheaf House). Whether keyboarding her latest book, keynoting a conference, or riding on the back of her husband's Harley, Kathi "Easy Writer" Macias is a lady on a mission to communicate God's vision. Her insightful words—filled with passion, humor and soul nourishment—refresh audiences from all walks of life. Join Kathi as she hosts "Write the Vision" every Thursday from 6—7 p.m. (Pacific Time) via THE International Christian Network (www.theicn.com). To learn more about Kathi or to book her for your next event, visit www.KathiMacias.com. Spanish translations by Cynthia Alcantara ([email protected]).