"El Espíritu Santo vendrá sobre ti [Maria], y el poder del Altísimo te cubrirá con Su sombra; por lo cual también el Santo Ser que nacerá, será llamado Hijo de Dios" (San Lucas 1:35 RV1960).
Alguien recientemente me dijo, "no sé por qué la Iglesia Cristiana no admite de una vez que José era el padre de Jesús; entonces tal vez yo podría creer en la religión de ellos."
¡Una de las declaraciones más tristes que alguna vez he oído, ya que si la Iglesia (ni que Dios lo permita) admitiera alguna vez tal cosa, sería una apostasía y todos los verdaderos creyentes s tendrían que disociarse de ella!
El verdadero corazón de la fe cristiana cuelga en la verdad del Nacimiento Virgen y la Resurrección de Cristo. Sin esos apuntalamientos, nuestra fe es una religión vana y muerta. Aunque el desleal pudiera ser capaz entonces "de adaptarse a ella," el fiel simplemente no podría hacerlo así.
Hace años, cuando primero me hice una creyente renacida, un sabio pastor ya mayor me dijo, "Haga el estudio de la Biblia y la oración sus disciplinas diarias. Cuando usted haga eso, comience a hacer una lista de cosas por las cuales usted estaría dispuesta a ir a la guerra por ellas – cosas en las que usted cree tan fuertemente que estaría dispuesta a morir por ellas. Y luego nunca se comprometa." Entonces él sonrió y añadió, "Pero mantenga su lista corta."
De eso hace más de cuatro décadas, y nunca he olvidado su excelente consejo. He hecho mi lista de "dispuesta a ir a la guerra por esto" corta y al punto, no incluso artículos negociables como el bautismo (rociado o mojado), rapto (pre, mediado - o post-), etc. Pero los pocos artículos que están en esa lista nunca deben ser cambiados o comprometidos, y el Nacimiento Virgen es uno de esos artículos. Si concedemos que el padre de Jesús podría haber sido José, entonces hemos negado Su divinidad, relegándolo únicamente a la naturaleza humana, la cual es imperfecta. ¿Cómo entonces podría Su muerte en la Cruz haber expiado nuestros pecados, si Él también necesitara la expiación?
No, la Iglesia nunca puede admitir tal blasfemia, lo que significa que ninguno de nosotros como individuos debemos atrevernos a algo así. Cuando encontramos a la gente que dice que ellos podrían ser capaces "adaptarse" a la fe cristiana si sólo la Iglesia dejara de afirmar el Nacimiento Virgen como un hecho, entonces debemos orar por tales individuos engañados. Ya que es por ellos (así como por nosotros) que Cristo vino a la tierra, nació de la Virgen María, expió nuestros pecados en la Cruz, se elevó otra vez — y volverá un día para reinar.
Esas son verdades que no cambian en las que usted puede apostar literalmente su vida.
***
"The Holy Spirit will come upon you [Mary], and the power of the Highest will overshadow you; therefore, also, that Holy One who is to be born will be called the Son of God" (Luke 1:35, NKJV).
Someone recently said to me, "I don't know why the Christian Church doesn't just admit that Joseph was Jesus' father; then maybe I could buy into their religion."
One of the saddest statements I've ever heard, for if the Church (God forbid!) should ever confess such a thing, it would be apostate and all true believers would have to disassociate themselves from it.
The very heart of the Christian faith hangs on the truth of the Virgin Birth and the Resurrection of Christ. Without those underpinnings, our faith is a futile and dead religion. Though the faithless might then be able to "buy into it," the faithful simply could not do so.
Years ago, when I first became a born-again believer, a wise old pastor said to me, "Make Bible study and prayer your daily disciplines. As you do so, begin to make a list of things you're willing to go to war over—things you believe so strongly you would die for them. And then never compromise." Then he smiled and added, "But keep your list short."
That was more than four decades ago, and I have never forgotten his excellent advice. I have made my "willing to go to war over" list short and to the point, not including negotiable items such as baptism (sprinkling or dunking), rapture (pre-, mid- or post-), etc. But the few items that are on that list must never be changed or compromised, and the Virgin Birth is one of those items. If we concede that the father of Jesus could have been Joseph, then we have denied His divinity, relegating Him solely to human nature, which is flawed. How then could His death on the Cross have atoned for our sins, if He too was in need of atonement?
No, the Church can never confess such blasphemy, and that means that none of us as individuals dare do so. When we encounter people who say they might be able to "buy into" the Christian faith if only the Church would stop asserting the Virgin Birth as fact, then we must pray for such deceived individuals. For it is for them (as well as us) that Christ came to earth, was born of the Virgin Mary, atoned for our sins on the Cross, rose again—and will one day return to reign.
Those are unchanging truths you can literally bet your life on.
***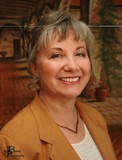 Kathi Macias, popular speaker and prolific author, is an Angel-award winning writer who has published nearly thirty books, including her latest releases, Mothers of the Bible Speak to Mothers of Today (New Hope Publishers) and My Son John (a novel from Sheaf House). Whether keyboarding her latest book, keynoting a conference, or riding on the back of her husband's Harley, Kathi "Easy Writer" Macias is a lady on a mission to communicate God's vision. Her insightful words—filled with passion, humor and soul nourishment—refresh audiences from all walks of life. Join Kathi as she hosts "Write the Vision" every Thursday from 6—7 p.m. (Pacific Time) via THE International Christian Network (www.theicn.com). To learn more about Kathi or to book her for your next event, visit www.KathiMacias.com. Spanish translations by Cynthia Alcantara ([email protected]).