Da, pues, a tu siervo corazón entendido para juzgar a tu pueblo,
y para discernir entre lo bueno y lo malo (1 Reyes 3:9, RV 1960).
Cuando el Rey David murió y dejó el reino a su hijo Salomón, Dios dio a Salomón la opción para hacer una petición — sin restricciones — y Dios contestaría. Exponiendo un espíritu ya sabio y humilde, el nuevo rey pidió "un corazón de entendimiento" de modo que él pudiera "discernir entre el bien y el mal."
Me pregunto cuántos de nosotros o de nuestros líderes — en el gobierno o en la Iglesia — pedirían una bendición similar, desinteresada. ¡Cuántos más probablemente como muchos pedirían la riqueza y el poder y la popularidad! Y aún así, porque Salomón hizo una petición que complació a Dios, el Señor también le concedió riqueza y poder.
Cuando en los Estados Unidos de América, y aquellos de ustedes en otros países, nos acercamos al tiempo de las elecciones, es crucial que presentemos una solicitud a Dios para líderes como Salomón, hombres y mujeres que reconocen su inhabilidad de gobernar en su propia fuerza y sabiduría, y en cambio humildemente depender de Dios para proporcionar aquella fuerza y sabiduría, así como dirección y determinación de hacer la cosas bien, sin tener en cuenta la opinión popular o costo personal.
Y justo aún cuando oremos por tales líderes, podemos nosotros también presentar una solicitud a Dios diariamente para que nos conceda la misma humildad y sabiduría a nosotros, para que también podamos exponer el mando piadoso a aquellos que escuchan nuestras palabras y miran nuestras vidas.
***
Therefore give to Your servant an understanding heart to judge Your people,
that I may discern between good and evil (1 Kings 3:9, NKJV).
When King David died and left the kingdom to his son Solomon, God gave Solomon the option to make one request—no restrictions—and God would answer. Exhibiting an already wise and humble spirit, the new king asked for "an understanding heart" so that he could "discern between good and evil."
I wonder how many of us or our leaders—whether in government or the Church—would ask for a similar, selfless blessing. How much more likely that many would ask for riches and power and popularity! And yet, because Solomon made a request that pleased God, the Lord also granted him wealth and power.
As we in America, and those of you in other countries, approach election time, it is crucial that we petition God for leaders like Solomon, men and women who recognize their inability to govern in their own strength and wisdom, and instead humbly depend on God to provide that strength and wisdom, as well as direction and determination to do the right thing, regardless of popular opinion or personal cost.
And even as we pray for such leaders, may we also petition God daily to grant us the same humility and wisdom for ourselves, that we too might exhibit godly leadership to those who hear our words and watch our lives.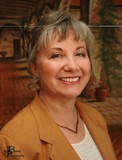 Kathi Macias, popular speaker and prolific author, is an Angel-award winning writer who has published nearly thirty books, including her latest releases, Mothers of the Bible Speak to Mothers of Today (New Hope Publishers) and My Son John (a novel from Sheaf House). Whether keyboarding her latest book, keynoting a conference, or riding on the back of her husband's Harley, Kathi "Easy Writer" Macias is a lady on a mission to communicate God's vision. Her insightful words—filled with passion, humor and soul nourishment—refresh audiences from all walks of life. Join Kathi as she hosts "Write the Vision" every Thursday from 6—7 p.m. (Pacific Time) via THE International Christian Network (www.theicn.com). To learn more about Kathi or to book her for your next event, visit www.KathiMacias.com. Spanish translations by Cynthia Alcantara ([email protected]).