Levántate, oh amiga mía, hermosa mía, y ven.
(Cantares 2:13 RV 1960)
¡Otro año ha venido y se ha ido - otra vez! ¿Difícil de creer, verdad? Y, por supuesto, usted sabe lo que esto significa: estamos repentinamente  en la temporada de resoluciones para del Año Nuevo. ¡PUF! ¿Alguien resolviendo — una vez más — para perder aquellas diez libras extra, dedicarle  más tiempo a la lectura de la Biblia y a la oración, ser más amable, más paciente, más pensativo, etc.?
Todos ellos pueden ser objetivos que valen la pena, pero he decidido que en vez de concentrarme en ellos, prestar más atención en cambio a la llamada de mi Amado a "levantarme," para dedicarle el tiempo a Él, extasiarme en Su amor y dejarle cambiarme según Sus objetivos, más bien que los míos. A medida que yo hago eso, estoy segura que al menos algunos de esos otros objetivos  se realizarán también.
¿Se unirá usted a mí en la respuesta a Su llamada este año, sin tener en cuenta cómo de ocupada se pondrá su lista de cosas-que-hay-que hacer? La mera idea que el Dios del Universo, el Salvador de toda la humanidad, se incline para invitarnos a Su presencia es aturdidora, haciendo Su oferta demasiado dulce para hacerle caso. Y, por último, esto es todo lo que  Él nos  pide de todos modos. ¡Si perdemos algunas comidas y perdemos unas libras en el proceso, ¡súper! ¡Si dedicamos ese  tiempo con Él desarrollando una Lectura de Biblia más disciplinada y dedicamos más tiempo a la oración, maravilloso! Y si contestando Su llamada de "levantarnos" y dedicarle tiempo a Él causa una relación de amor más profunda con el más Alto, entonces 2013 será un año en efecto de mucho éxito.
Despidiéndome ahora. Le escucho que me llama…
Rise up, my love, my fair one, And come away!
 (Song of Solomon 2:13, NKJV)
            Another year has come and gone—again! Hard to believe, isn't it? And, of course, you know what that means: We're smack-dab in the New Year's resolution season. UGH! Anyone resolving—one more time—to lose those extra ten pounds, spend more time reading your Bible and praying, be kinder, more patient, more thoughtful, etc.?
            All of those may be worthwhile goals, but I've decided instead of focusing on them to instead heed my Beloved's call to "come away," to spend time with Him, to bask in His love and let Him change me according to His purposes, rather than mine. As I do so, I'm sure at least some of those other goals will be attended to as well.
            Will you join me in answering His call this year, regardless of how busy your to-do list becomes? The very idea that the God of the Universe, the Savior of all mankind, would stoop to invite us into His presence is stunning, making His offer too sweet to ignore. And, ultimately, that's all He asks of us anyway. If we miss a couple meals and lose a few pounds in the process, super! If we spend that time with Him developing a more disciplined Bible-reading and prayer time, wonderful! And if answering His call to "come away" and spend time with Him results in a deeper love relationship with The Most High, then 2013 will be a successful year indeed.
            Signing off now. I hear Him calling….
***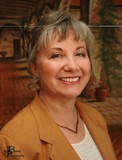 Kathi Macias, popular speaker and prolific author, is an Angel-award winning writer who has published nearly thirty books, including her latest releases, Mothers of the Bible Speak to Mothers of Today (New Hope Publishers) and My Son John (a novel from Sheaf House). Whether keyboarding her latest book, keynoting a conference, or riding on the back of her husband's Harley, Kathi "Easy Writer" Macias is a lady on a mission to communicate God's vision. Her insightful words—filled with passion, humor and soul nourishment—refresh audiences from all walks of life. Join Kathi as she hosts "Write the Vision" every Thursday from 6—7 p.m. (Pacific Time) via THE International Christian Network (www.theicn.com). To learn more about Kathi or to book her for your next event, visit www.KathiMacias.com. Spanish translations by Cynthia Alcantara ([email protected]).