"Ten ahora a bien bendecir la casa de tu siervo, para que permanezca perpetuamente delante de ti, porque tú, Jehová Dios, lo has dicho, y con tu bendición será bendita la casa de tu siervo para siempre" (2 Samuel 7:29 RV 1960).
La madre de mi amiga Carol recientemente se "graduado al cielo," dejando no sólo muchos quiénes la echarán de menos, pero dejando también una herencia duradera de bendición. Esta preciosa señora, aunque físicamente desmejorada por el dolor del cáncer, mucho apreció a sus seres queridos que se juntaban alrededor de ella en sus días finales en esta tierra. Y aunque esos seres amados supieran que ella sufría, en vez de atestiguar sus quejas ellos experimentaron su preocupación desinteresada, hasta el último momento de su muerte.
El pastor de esta querida señora la visitó en sus últimos días y le preguntó como él podría orar por ella. Más bien que pedirle que él orara por ella para ser sanada o al menos aliviar su sufrimiento, ella le pidió orar por su familia que quedaría sola. Sus últimos pensamientos y deseos eran que sus amados conocerían y servirían a Cristo y realizarían Su objetivo para sus vidas. Cuando el pastor consintió en orar de esa manera, pero entonces le repitió su petición de orar por ella también, ella le aseguró que ella se sentía bien.
Horas antes de su salida levantó sus brazos hacia el cielo y dijo, "llévame a mí, Señor." El soberano Dios del universo honró su petición y la llevó a casa para estar con Él. Aunque su espíritu se había marchado, su cuerpo permaneció con una sonrisa alegre en su rostro - aún otro regalo a su familia de Dios misericordioso.
Como el Rey David, que sabiamente oró para que el Señor bendijera su familia y sus descendientes "para siempre", esta humilde sierva de Dios llamada Nancy Shizue Whang, hizo lo mismo. Esto es un ejemplo que vale la pena seguir, y oro para que todos nosotros lo tomemos de corazón — no sólo en nuestra cama de muerte, pero cada día, mientras aún tenemos aliento para elogiar a nuestro Dios y poner nuestras peticiones para nuestros amados a Sus pies.
***
"Now therefore, let it please You to bless the house of Your servant, that it may continue before You forever; for You, O Lord God, have spoken it, and with Your blessing let the house of Your servant be blessed forever" (2 Samuel 7:29, NKJV).
My friend Carole's mother recently "graduated to heaven," leaving behind not only many who will miss her but a lasting legacy of blessing as well. This precious lady, though physically depleted and in pain from cancer, so appreciated her loved ones gathering around her in her final days on earth. And though those loved ones knew she was suffering, instead of witnessing her complaining they experienced her selfless concern, even up to the point of her death.
This dear lady's pastor came to her in her last days and asked how he could pray for her. Rather than request that he pray for her to be healed or at least to have her suffering eased, she asked him to pray for her family who would be left behind. Her last thoughts and desires were that her loved ones would know and serve Christ and fulfill His purpose for their lives. When the pastor agreed to pray that way but then repeated his request to pray for her as well, she assured him she was just fine.
Hours before her departure she lifted her arms toward heaven and said, "Take me, Lord." The sovereign God of the universe honored her request and took her home to be with Him. Though her spirit had departed, her body remained behind with a joyous smile on her face—yet another gift to her family from a merciful God.
Like King David, who wisely prayed for the Lord to bless his family and descendants "forever," this humble servant of God named Nancy Shizue Whang, did the same. It is an example worth following, and I pray we will all take it to heart—not just on our death bed but each day, while we yet have breath to praise our God and to lay our petitions for our loved ones at His feet.
***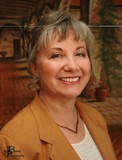 Kathi Macias, popular speaker and prolific author, is an Angel-award winning writer who has published nearly thirty books, including her latest releases, Mothers of the Bible Speak to Mothers of Today (New Hope Publishers) and My Son John (a novel from Sheaf House). Whether keyboarding her latest book, keynoting a conference, or riding on the back of her husband's Harley, Kathi "Easy Writer" Macias is a lady on a mission to communicate God's vision. Her insightful words—filled with passion, humor and soul nourishment—refresh audiences from all walks of life. Join Kathi as she hosts "Write the Vision" every Thursday from 6—7 p.m. (Pacific Time) via THE International Christian Network (www.theicn.com). To learn more about Kathi or to book her for your next event, visit www.KathiMacias.com. Spanish translations by Cynthia Alcantara ([email protected]).