Y Jehová dijo: ¿Qué es eso que tienes en tu mano?
Y él (Moisés) respondió: Una vara.
"Él (Dios) le dijo: "Échala en tierra." Y él la echó en tierra, y se hizo una culebra; y Moisés huía de ella. Entonces dijo Jehová a Moisés: Extiende tu mano, y tómala por la cola. Y él extendió su mano, y la tomó, y se volvió vara en su mano" (Éxodo 4:2-4 RV 1960).
Moisés no es sólo un ejemplo excelente de un pastor, uno quién conduce y dirige aquellos sobre quien él tiene a su cargo, pero él es también un cuadro claro de como el poder de Dios funciona por medio de vasijas humanas.
Cuando Dios primero llamó a Moisés y le dijo que fuera donde el Faraón y exigiera que dejara ir a los esclavos israelitas, Moisés protestó diciendo que él no era el adecuado ni estaba equipado para hacer eso. Dios entonces le dijo a Moisés que pusiera atención a la vara de Pastor que tenía en su mano, un símbolo de como Moisés se ganaba la vida. Encuentro eso fascinante. Dios no dijo, "Tienes razón; tú no sirves para nada. Llamaré alguien más." Tampoco dijo Él, "Moisés, tú no sabes lo brillante y poderoso que eres. "Él simplemente preguntó, "¿Qué es eso en tu mano?" Entonces, cuando Moisés lo identificó como la vara de un pastor, Dios lo desafió a lanzarlo en la tierra. Moisés así lo hizo, y la vara se convirtió en una serpiente, ilustrando simbólicamente que la capacidad y las habilidades de Moisés ahora eran mortales. Pero entonces Dios exigió algo extraño; Él le dijo a Moisés que recogiera la serpiente por cola.
Ahora bien, alguien que sabe algo en absoluto sobre serpientes sabe que NO las recogemos por la cola, ya que eso deja a la serpiente libre de darse vuelta y mordernos. La lógica humana nos dice recogerla por su cabeza porque entonces podemos controlar sus colmillos venenosos. Pero Dios quiso que Moisés viera que esta criatura peligrosa sólo podría ser controlada por el poder de Dios, no el poder de Moisés. La única forma como Moisés podría aprender eso era dejar a un lado la lógica humana y obedecer la orden de Dios, sin tener en cuenta su timidez.
Hay una lección muy fuerte en esto para todos nosotros. Dios ha tejido en nuestros mismos seres los dones motivacionales, o pasiones, que nos conducirán naturalmente hacia al propósito de Dios para nuestras vidas. Moisés, aunque criado en un palacio, había dejado aquella vida y había tomado la existencia humilde de un pastor, la misma profesión que Dios había diseñado para Él que ayudaría a preparar a Moisés para un trabajo mayor, guiar el pueblo de Dios. Pero no era suficiente para Moisés identificar y seguir la pasión que Dios había puesto dentro de él; él también tenía que someter esa pasión a los propósitos de Dios. De ahí, el ejemplo de Dios que le dice a Moisés lanzar abajo su vara de pastor, que entonces se convirtió en una criatura peligrosa, y luego Dios que ordena a Moisés recogerla de una forma aún más peligrosa. La pasión innata de Moisés, dada por Dios, para ser un pastor estaba representada en aquella vara, pero esa misma vara tenía que ser sometida al propósito de Dios antes de que esto evidenciara el poder de Dios para realizar Su propósito.
Y esta es una lección para cada uno de nosotros. Somos tan diferentes a Moisés, en que Dios ha tejido una pasión en nosotros que nos conducirá hacia el propósito de nuestra vida. Pero si queremos ver ese propósito realizado con éxito, debemos someter esa pasión al propósito de Dios, reconociendo que somos incapaces de realizarlo por nuestra propia fuerza. Cuando hacemos esto, el poder de Dios se elevará dentro de nuestras vidas y luego se desbordará en las vidas de los demás en formas que nunca podíamos haber imaginado.
Dios no es un respetuoso de personas. Él nos ha llamado a cada uno de nosotros para realizar Su propósito, y Él nos ha equipado con una pasión que nos conducirá últimamente a ese propósito. ¿La pregunta es, someteremos esa pasión a Su propósito de derramar Su poder en un mundo que tan desesperadamente lo necesita?
***
So the Lord said to him, "What is that in your hand?"
He [Moses] said, "A rod."
"And He [God] said, "Cast it on the ground." So he cast it on the ground, and it became a serpent; and Moses fled from it. Then the Lord said to Moses, "Reach out your hand and take it by the tail" (Exodus 4:2-4, NKJV).
Moses is not only an excellent example of a shepherd, one who leads and guides those over whom he has charge, but he is also a clear picture of how God's power operates through human vessels.
When God first called Moses and told him to go to Pharaoh and demand that he let the enslaved Israelites go, Moses protested that he was inadequate and unequipped to do so. God then called Moses' attention to the shepherd's staff in his hand, a symbol of how Moses made his living. I find that fascinating. God didn't say, "You're right; you're a dummy. I'll call someone else." Nor did He say, "Moses, you don't realize how really brilliant and powerful you are." He simply asked, "What's that in your hand?" Then, when Moses identified it as a shepherd's staff, God challenged him to throw it on the ground. Moses did, and the staff turned into a serpent, illustrating the ability of the symbol of Moses' own personal strength and abilities to turn deadly. But then God demanded something even stranger; He told Moses to pick up the serpent by the tail.
Now anyone who knows anything at all about snakes understands that we do NOT pick them up by the tail, as that leaves the serpent free to turn and bite us. Human logic tells us to pick it up by its head so we can control its venomous fangs. But God wanted Moses to see that this dangerous creature could only be controlled by God's power, not Moses' power. The only way Moses could learn that was to lay aside human logic and obey God's command, regardless of how intimidating it might seem.
There's a strong lesson in that for all of us. God has woven into our very beings the motivational gifts, or passions, that will naturally drive us toward God's purpose for our lives. Moses, though raised in a palace, had left that life behind and taken up the lowly existence of a shepherd, the very profession God had designed for him that would help prepare Moses for the greater job of shepherding God's people. But it wasn't enough for Moses to identify and pursue the passion God had put inside of him; he also had to submit that passion to God's purpose. Hence, the example of God telling Moses to throw down his shepherd's staff, which then turned into a dangerous creature, and then God ordering Moses to pick it back up in an even more dangerous manner. Moses' innate, God-given passion to be a shepherd was represented in that staff, but that same staff had to be submitted to God's purpose before it would evidence the power of God that would fulfill that purpose.
And that's the lesson to each of us. We are no different than Moses, in that God has woven a passion into us that will drive us toward our life's purpose. But if we want to see that purpose successfully fulfilled, we must submit that passion to God's purpose, recognizing that we are unable to fulfill it in our own strength. When we do that, God's power will rise up within our lives and then spill over onto the lives of others in ways we could never have imagined.
God is not a respecter of persons. He has called each of us to fulfill His purpose, and He has equipped us with a passion that will ultimately drive us toward that purpose. The question is, will we submit that passion to His purpose to release His power into a world that so desperately needs it?
***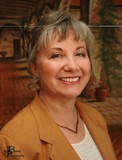 Kathi Macias, popular speaker and prolific author, is an Angel-award winning writer who has published nearly thirty books, including her latest releases, Mothers of the Bible Speak to Mothers of Today (New Hope Publishers) and My Son John (a novel from Sheaf House). Whether keyboarding her latest book, keynoting a conference, or riding on the back of her husband's Harley, Kathi "Easy Writer" Macias is a lady on a mission to communicate God's vision. Her insightful words—filled with passion, humor and soul nourishment—refresh audiences from all walks of life. Join Kathi as she hosts "Write the Vision" every Thursday from 6—7 p.m. (Pacific Time) via THE International Christian Network (www.theicn.com). To learn more about Kathi or to book her for your next event, visit www.KathiMacias.com. Spanish translations by Cynthia Alcantara ([email protected]).