Spiritual Experiences [Part 2]
Are you ready for some good news?
God is a "consuming fire" and, yes, that's wonderful news.
Today's Text: Now Moses was keeping the flock of his father-in-law, Jethro, the priest of Midian; and he led the flock to the west side of the wilderness and came to Horeb, the mountain of God. The angel of the Lord appeared to him in a flame of fire out of the midst of a bush; and he looked, and behold, the bush was burning, yet it was not consumed. Then, Moses said, "I will turn aside to see this great sight, why the bush is not burned." When the Lord saw that he had turned aside to see, God called to him out of the bush, "Moses, Moses!" And he said, "Here I am." Then he said, "Do not come near! Take your sandals off your feet, for the place on which you are standing is holy ground." (Exodus 3:1-5)
I love the scene in The Silver Chair, one of C.S. Lewis' Chronicles of Narnia, when Jill first meets Aslan, the great lion, who is the figure of Christ. She is thirsting nearly to death and sees a beautiful stream, but is blocked from the water by the huge scary lion. The lion speaks, "If you're thirsty, you may drink." A voice said again, "If you're thirsty, come and drink." But Jill is frozen with fear.
"Are you not thirsty?" said the lion.
"I'm dying of thirst," said Jill. "Then drink," said the lion.
"Will you promise not to do anything to me if I do come?" said Jill.
"I make no promise," said the lion. …
"Do you eat girls?" she said.
"I have swallowed up girls and boys, women and men, kings and emperors, cities and realms," said the lion….
"I dare not come and drink," said Jill.
"Then you will die of thirst," said the lion. "Oh dear," said Jill coming another step nearer. "I suppose I must go and look for another stream then."
"There is no other stream," said the lion.
Moses met God like that.  After all, fire is a paradox. We want to come near it and we're fascinated by it. We put fireplaces in our homes when we don't even need them. We make campfires and sit around and just watch the fire crackle for hours. But, as much as we want to draw near to a fire, we also know it can burn down houses and forests and cities.
You must meet a fire on its on terms. You cannot tame the fire; but you can experience it. You cannot touch fire without being affected. God's a fire. He warms you. He illumines the way. He is brilliant and glowing with glory. But He is not tame. He'll change everything in your life, just like He did Moses'. And that's the Gospel!
---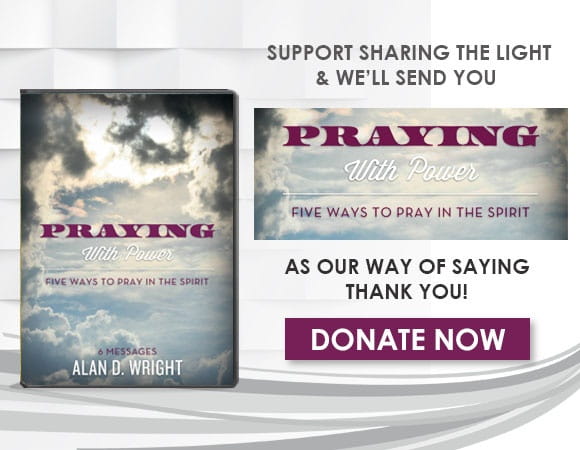 For more information please visit SharingtheLight.org.