From Self Agenda to Divine Agenda [Part 2]
Are you ready for some good news?
Jesus' great temptation was not to lash out at His enemies, but to concede to His dear friend. The Pharisees wanted Him dead but His Peter wanted Him alive. One of Jesus' greatest moments, therefore, was His rebuke of Peter.
Today's Text: "And Peter took him aside and began to rebuke him, saying, "Far be it from you, Lord! This shall never happen to you." But he turned and said to Peter, "Get behind me, Satan! You are a hindrance to me. For you are not setting your mind on the things of God, but on the things of man."" (Matthew 16:22–23, ESV)
Peter's attempt to keep Jesus safe is understandable. Peter loved the Lord. He surely didn't want Christ on a cross. But, further than Peter's love, was the scandal of an executed Messiah.
The Jewish Encyclopedia scoffs at the notion of a crucified God by noting the absurdity of Christ quoting Psalm 22:1 on the cross ("My God, my God, why have you forsaken me?): "This final utterance was in all its implications itself a disproof of the exaggerated claims made for Jesus after his death by his disciples. No real messiah could suffer such a death. It is an impossible article of belief which detracts from God's sovereignty and absolute otherness."
Pause at the phrase, "No real messiah could suffer such a death," and you'll understand why Peter tried to stop Jesus from dying. But Jesus rebuked Peter as strongly as any rebuke He ever uttered.
Peter was tempting Jesus in the same manner the devil had tempted the Lord in the wilderness: to take the crown without the cross.
But had Jesus succumbed to Satan, or to Peter, there would be no payment for your sin. There would be no justice in releasing an inheritance to you. You would have no imputed righteousness and would never merit Heaven. You would never reign in glory with God and all the promises of God would be rendered invalid.
That's how much was at stake when Peter tried halting Jesus from His journey to Jerusalem and a Roman cross. Kind of makes you glad that Jesus got so mad at Peter, doesn't it? What made Jesus most mad was Satan's brazen attempt to keep Him from the cross. Which means Jesus was most mad when tempted to not save you. And that's the Gospel!
---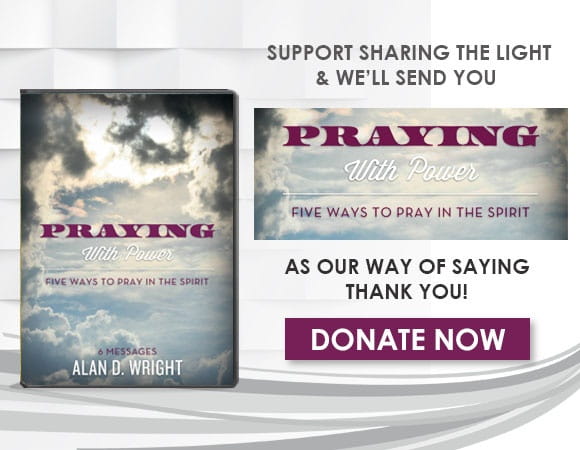 For more information please visit SharingtheLight.org.
Listen to the latest broadcast on OnePlace.com.