The Difference in Being in God's House and Being God's House [Part 1]
Are you ready for some good news?
The church of Jesus Christ is the answer to the epidemic of loneliness.
Text: ".And I will give you rest from all your enemies. Moreover, the Lord declares to you that the Lord will make you a house." - (2 Samuel 7:11, ESV)
David wanted to build God a house, but God wanted to make David a house. To make David a house didn't just mean a house for David, but a house of David. God's promise to David foreshadowed the church. You, the believer, are engrafted with every other believer. You are the house of God.
It means that church isn't a place you go; it's who you are. The house of God is not a building at all; the church is the people of God.
Loneliness in America is epidemic by most standards.
A study out of Duke University and the University of Arizona reported that from 1985 to 2004, "the number of people saying there is no one with whom they discuss important matters nearly tripled." Now, 24.6 percent report they have no confidants, either family or non-family — that's one in four Americans. Another 19.6 percent say they have just one confidant. That means 43 percent of Americans have either no confidants or just one, a slice that has doubled since 1985.  A growing body of research finds that loneliness can make a person physically sick and even decrease life expectancy.
When Christians discover what it really means to be the house of God, they discover a connection that is deep and profound. It is more than a cure for loneliness. It is an invitation to experience the life of Christ working in you in glorious connection with others in the body. We are mysteriously, organically linked. Peter calls us "living stones." When God promised to make David  "a house," He had you and me in mind. We're the inhabitation of the Holy Spirit and we're eternally connected. And that's the Gospel!
---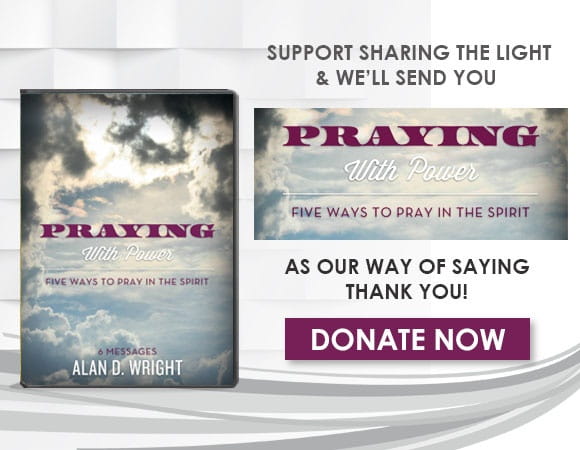 For more information please visit SharingtheLight.org.
Listen to the latest broadcast on OnePlace.com.