Confidence to Draw Near to God [Part 1]
Are you ready for some good news?
What we need most is what God most wants to give – mercy and grace.
Today's Text: "For we do not have a high priest who is unable to sympathize with our weaknesses, but one who in every respect has been tempted as we are, yet without sin. Let us then with confidence draw near to the throne of grace, that we may receive mercy and find grace to help in time of need." (Hebrews 4:15–16, ESV)
A sixty-year-old married man happened upon a magic lantern. The genie appeared and offered the man one wish.
The man grinned and said, "I'd like my wife to be thirty years younger than me."
Poof.
The man was suddenly ninety years old.
You have to be careful what you wish for, ha.
I could never discern all the deep desires of your heart or pretend to know all your silent petitions to God, but I do know what you need most from God. It's what we all need most from Him.
We need mercy and grace from the Lord.
To receive mercy from God is to not receive the punishment that we are due.
To receive grace from God is to receive blessing that we aren't due.
These are the deepest, primal needs for the sinful human heart. Born in sin, we, along with all humanity, deserve God's displeasure and judgment. But, in Christ, instead we receive mercy – His forgiveness. Having rebelled against Him, we most certainly don't deserve to be blessed by Him. But, in Christ, we are shown grace – His unmerited favor.
The writer of Hebrews declares the position of the Christian to be so glorious that we not only can receive from God what we need most, but we can receive it anytime – especially in our time of need. Because of the gift of Christ, you can come boldly into the throne room of God's love and receive mercy and grace – any time, all the time. And that's the Gospel!
---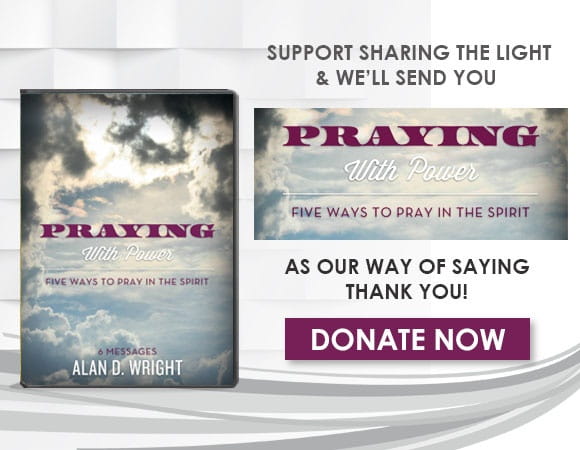 For more information please visit SharingtheLight.org.