You're the Dwelling Place of God [Part 2]
Are you ready for some good news?
You're the dwelling place of God.
Today's Text: "In him you also are being built together into a dwelling place for God by the Spirit." (Ephesians 2:22, ESV)
How can we even begin to wrap our minds around such an announcement? We are talking about the Creator of the ends of the earth who has no beginning and no end.
He is the One who made our sun, which, though an ordinary star, could be filled with one million earths. We're talking about the One who also made the Canis Majoris star – the Big Dog. It's a star so massive that it would take seven quadrillion earths to fill it up.
This is the God who has made every molecule. 18 milliliters of water contains 6 X 10 to the 23rd molecules of water. If you had that many marshmallows you could cover the entire surface of the earth to a depth of 5 miles. Talk about s'mores!
And this God – the God of the biggest star and the smallest molecule – dwells in the heart of the believer!
No longer is there a temple with walls of separation to disqualify you from entrance. There is no longer a Gentile Court, a Women's Court, a Jewish men's court, a Priest's Court and a High Priest's Inner sanctum. Instead, the born again people of God have been mystically, organically united by the One Spirit of Christ Himself into an invisible temple.
You are the temple of the Holy Spirit. Where you go, He goes. What you see, God sees. You aren't guided by ideology or rules, you are led by Him. You are the dwelling place of God. And that's the gospel!
---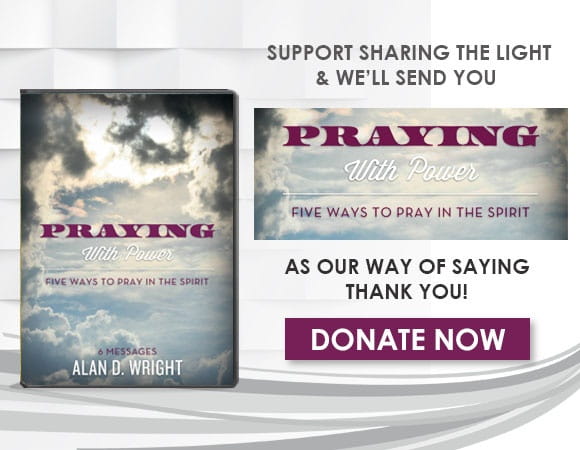 For more information please visit SharingtheLight.org.
Listen to the latest broadcast on OnePlace.com.