Welcome
By Meg Bucher
"I tell you the truth, anyone who welcomes my messenger is welcoming me, and anyone who welcomes me is welcoming the Father who sent me." John 13:20 NLT
Late in the season, the lake was calm, and the sun was about to set. As we pulled out of the marina to head back home, my dad nudged my youngest daughter to greet the people we passed on the way out. "OH-" she shouted. "IO!" They yelled back. And then, my youngest saw an opportunity she could not pass up …
"GO BLUE!" She yelled back!
Always the one to create laughter that brings us to tears, she couldn't help but voice her allegiance. Greetings go beyond welcoming others into the spaces we occupy. They can identify us and create a sense of camaraderie. More than just good manners, a warm greeting can make us feel welcome and accepted.
Jesus had just finished washing His disciples' feet. The apostle John recorded the scene:
"After washing their feet, he put on his robe again and sat down and asked, 'Do you understand what I was doing?" John 13:12 NLT
He wanted to make sure they understood the meaning behind what He was doing. Jesus was intentional about what He did and the words He spoke during His ministry on earth. The disciples in the room with Him would go out into the world to spread the good news of the gospel and form the early church. Anyone who would welcome them would be welcoming Jesus and the Father who sent Him.
Intersecting Faith and Life
"For even the Son of Man came not to be served but to serve others and to give his life as a ransom for many." Matthew 20:28 NLT
Jesus consistently showed His disciples, and left an example for us today, of what it means to live in service of others and not just to be served. When we are welcomed in the name of Jesus and welcome others in the name of Jesus, we are living and loving the way He was instructing the disciples after He washed His feet.
Selflessness is a rarity in this world. When we take the time to catch up with someone in the grocery store aisle, even though it's costing us precious time we allocated elsewhere, we are living out the way of welcoming others Jesus modeled for us. And we're allowing God to move in those moments.
There are many moments littering our days we could choose to serve instead of being served. To really welcome someone in instead of rushing by with a wave of recognition. There are hurting people sitting in the pews on Sundays when we plop down with our coffee, just glad to have arrived on time. By looking around at the people God places in our lives, we find all kinds of opportunities to live the full life Jesus died to give us.
The freedom we find in serving others blesses us. The time "lost" is well spent. Let's challenge ourselves to find moments littered into the layers of our days to welcome the people God places in our paths. We may not be called to wash their actual feet, but God is faithful to sprinkle our days with opportunities to serve the people He has purposefully placed in our lives. When we have a welcoming and accepting spirit, willing to operate on God's timetable, we welcome the Father's presence into our lives as well.
Father,
Help us to be aware of the foot-washing moments You are faithful to place in our lives. Let our hearts be soft and our minds be focused and clear when we are interacting with others. Place a welcoming, accepting, servant-hearted spirit in us, Father. Let the love of Jesus shine through our lives, Lord.
In Jesus' Name,
Amen.
Further Reading
Photo credit: ©Getty Images/belchonock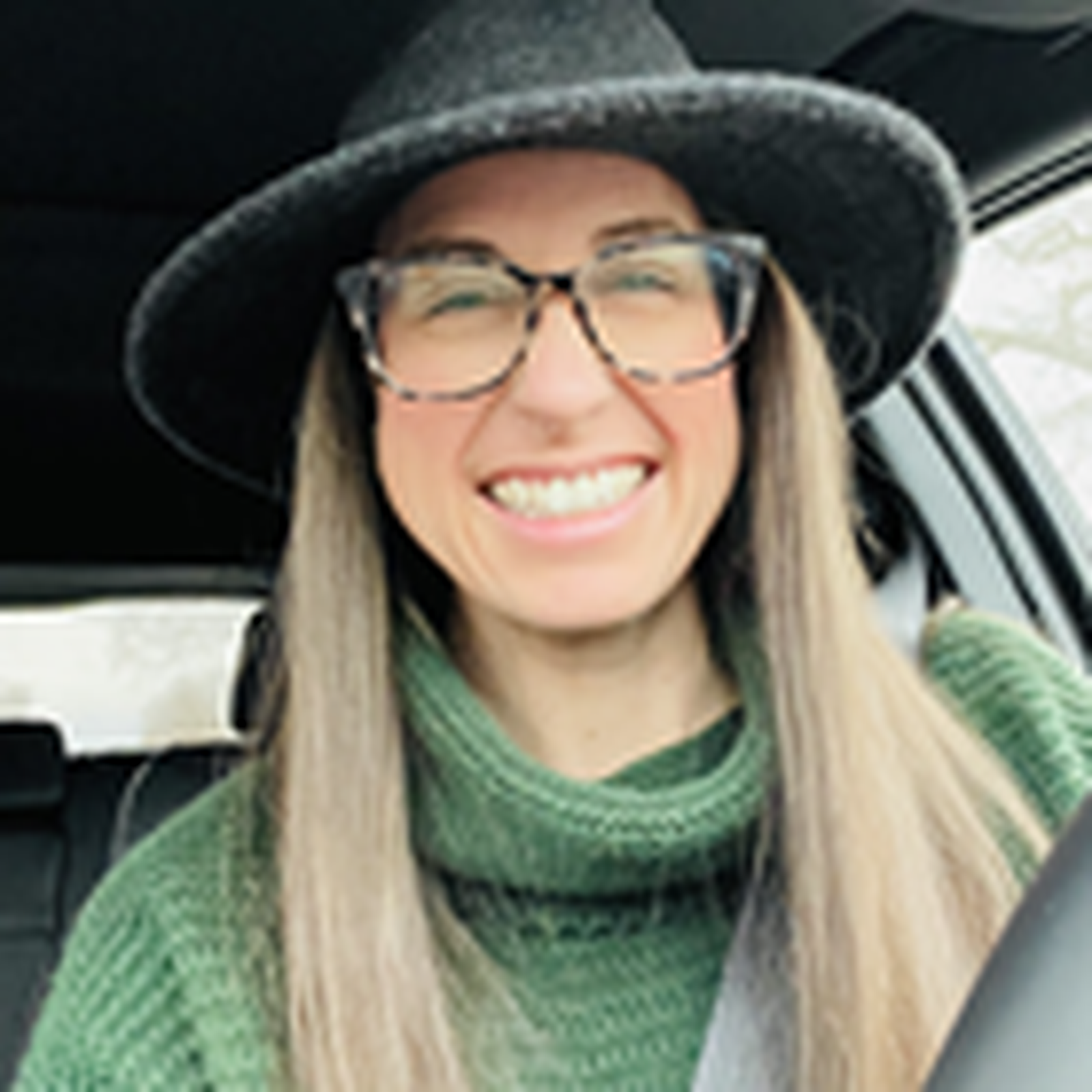 Meg writes about everyday life within the love of Christ. Join her on the journey as she launches her new site Joy Overflowing, or join her longstanding community at Sunny&80. She is also the author of "Friends with Everyone, Friendship within the Love of Christ," "Surface, Unlocking the Gift of Sensitivity," "Glory Up, The Everyday Pursuit of Praise," "Home, Finding Our Identity in Christ," and "Sent, Faith in Motion (October 2023 release). She earned a Marketing/PR degree from Ashland University but stepped out of the business world to stay home and raise her two daughters …which led her to pursue her writing passion. A contributing writer for Salem Media since 2016, Meg is now thrilled to be a part of the editorial team as the Editor of ChristianHeadlines.com. Always active in her community and the local church, Meg also leads Bible study and serves as a leader for teen girls.

Check out fantastic resources on Faith, Family, and Fun at Crosswalk.com!
Want to grow your prayer life? The So Much More Podcast shows you how to create space to be with God. This podcast, hosted by Jodie Niznik, introduces you to two types of scripture experiences: Lectio Divina and Imaginative Prayer. Join our growing prayer community today!