Great Worth in God's Sight
By Emma Danzey
1 Peter 3:3-4 says, "Your beauty should not come from outward adornment, such as elaborate hairstyles and the wearing of gold jewelry or fine clothes. Rather, it should be that of your inner self, the unfading beauty of a gentle and quiet spirit, which is of great worth in God's sight."
What Your Beauty Should Not Come From
If we are not careful, it can be easy to get caught up in a worldly view of beauty and acceptance. When we are used to filtered pictures and fad diets, it can be very countercultural to resist the temptation to try to be beautiful in the world's eyes. The Scriptures give the example of beauty that does not come from outward appearances. This can include hairstyles, jewelry, and nice clothing. A worldly mentality says, "I need to cover my flaws and pretend to be perfect." A godly mentality says, "I am not perfect and I need to bring my flaws to Christ so He can beautify me."
This particular topic of beauty in 1 Peter was directly written for the women of the church, however, the concept of identity goes across the board for males and females. When we place our identity in a trend, in success, in our looks, or in our lifestyles, we are going after temporary fulfillment and short-lived compliments. It is an unstable life of chasing after meaningless endorsements from a culture that does not care about our hearts and our eternal purposes.
What Your Beauty Should Come From
If the world's definition of beauty is not worth pursuing, what is? The Lord tells us in 1 Peter that beauty should come from our inner selves. This kind of beautiful heart is unfading. It is ever-growing. Where physical beauty will fade as we age, spiritual beauty can be cultivated and grow as we get older. Spiritual beauty is limitless. We are always being sanctified and therefore more beautified into the image of Christ. This can excite us that we do not have to "peak" spiritually but that we have the ability to continually be made into stronger disciples of Jesus.
We see that unfading beauty is a gentle and quiet spirit. These are two qualities that often do not immediately come into our minds when we are contemplating what is beautiful. However, the Scripture says that this is great worth in God's eyes. When Samuel was seeking the next King of Israel, God told him in 1 Samuel 16:7b "For the LORD does not see as man sees; for man looks at the outward appearance, but the LORD looks at the heart." It was tempting for Samuel to seek after a king who had a worldly appearance of royalty and strength. However, in God's kingdom, he was looking not at the outward signs, but the inward heart. God cares about a beautiful heart. This can only come from Him. Our hearts are deceitful and we are sinful, but Jesus died for us to give us a new heart and cleanse us from all sin. Ezekiel 36:26 says, "I will give you a new heart and put a new spirit in you; I will remove from you your heart of stone and give you a heart of flesh."
How Can I See Myself and Others through God's Eyes
In knowing what is valuable to God, we can ask His Spirit to enable us to view ourselves and others from His perspective. We can break free from condemnation and judgmental attitudes. We can remember that no one is perfect but Jesus and He is the only part of us that is truly beautiful. He can help us to be gentle and quiet in our spirit. He can transform our thinking from unhealthy to healthy views of ourselves and others. He can remind us what is truly important and lasting.
Intersecting Faith and Life:
In what ways have you sought the world's approval in your appearance? How can you be growing in eternal beauty each day? How can you begin to see yourself and others through the eyes with which God sees you?
Further Reading:
Photo credit: ©iStock/Getty Images Plus/Eva Blanco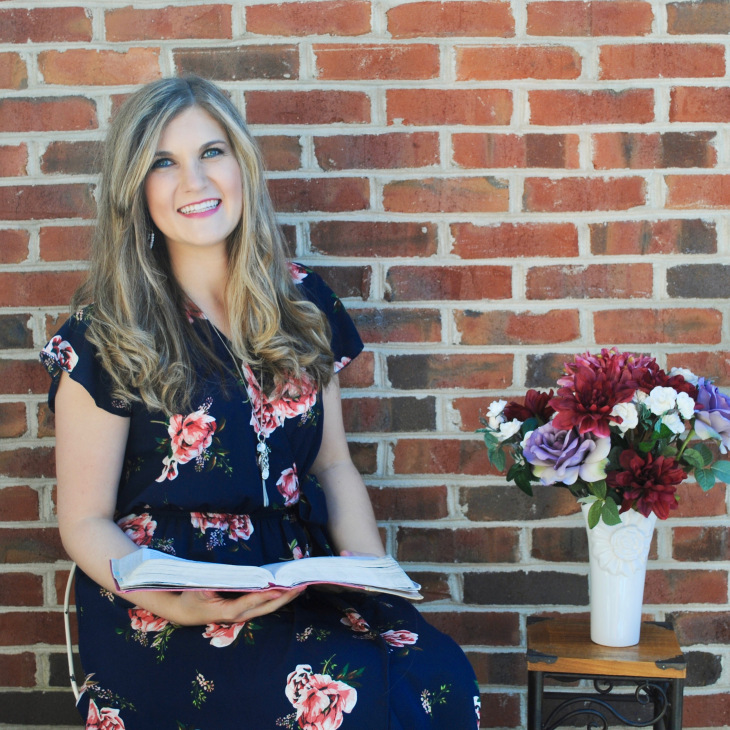 Emma Danzey's mission in life stems from Ephesians 3:20-21, to embrace the extraordinary. One of her greatest joys is to journey with the Lord in His Scriptures. She is wife to Drew and mom to Graham. Emma serves alongside her husband in ministry, she focuses most of her time in the home, but loves to provide articles on the Bible, life questions, and Christian lifestyle. Her article on Interracial Marriage was the number 1 on Crosswalk in 2021. Most recently, Emma released Treasures for Tots, (Scripture memory songs) for young children. During her ministry career, Emma has released Wildflower: Blooming Through Singleness, two worship EP albums, founded and led Polished Conference Ministries, and ran the Refined Magazine. You can view her articles on her blog at emmadanzey.wordpress.com and check out her Instagram @Emmadanzey.
Check out fantastic resources on Faith, Family, and Fun at Crosswalk.com!