When You're Afraid of the Enemy, Remember God Is Your Light
By Jessica Van Roekel
Psalm 27:1 "The Lord is my light and my salvation—whom shall I fear?" (NIV)
The flashlight sputtered in the dark. I hit it against my hand, and it flickered a little brighter. The shadows from the pine trees stretched their bony fingers to grab me as I walked down the path. The way back to the cabin seemed longer than I remembered. I hurried, wishing for more than the little spotlight lighting my next step. The way was dark and lonely.
Have you ever wandered in the dark wishing for more light? I breathed a sigh of relief once I made it back to my cabin. The pool of light spilling from the door was a welcome sight and I ran the last few steps with my faulty flashlight hanging limp beside me. I stood in the doorway's light and glanced back at the dark path. I had made it without being accosted by shadows.
Many times in our lives, we face situations where it feels as though the darkness weighs heavy. Our minds swirl with imaginary conversations and worst-case scenarios. The enemies seem near, and invasion seems imminent. Gideon experienced this. The Midianites invaded on a regular basis to steal and destroy anything the Israelites grew. Gideon's own people turned to Baal worship but eventually called on the Lord for help. The help came when the Lord called Gideon to courage. Gideon had much to fear. He had enemies in the Midianites and within his own people. He destroyed his town's altar to Baal in the dark of night because he was afraid of them.
Have you ever been too afraid to act because of people? I find myself cowering behind the fear of what people are saying or might say instead of standing in faith that God has my back. Like Gideon, I will do my work hidden in a winepress, trying not to be seen. But sometimes, God calls us to shine his light into the darkness by standing strong on his promises.
The Lord whittled down Gideon's army and provided a battle strategy that didn't make sense. Gideon took his small army of 300 men to the camp of thousands with only two items that we wouldn't consider as weapons. The Lord's strategy of limiting Gideon's army and weapons was brilliant. There were two battles to be fought. The obvious one with the Midianites and the hidden one with Israel's tendency to boast in their own strength instead of the Lord's. Gideon passed out trumpets and empty jars with torches inside and divided the men into three companies surrounding the Midianite camp. At his leading, the men blew their trumpets, broke the jars to let the light shine, and shouted, "A sword for the Lord and for Gideon" (Judges 7:20). They held their position with their trumpets and their lights, and the Lord saved them.
Have you ever felt as though the Lord was asking you to do something that didn't make sense? Sometimes it's as simple as staying the course in the face of slander and gossip. Other times it's gearing up with the shield of faith and the sword of truth. We might feel like we go into battles unequipped, but the Lord is our light and our salvation. We don't have to be afraid.
If you find yourself facing a difficult battle right now, let yourself be encouraged by this reminder: God is your light. He will guide your steps. He will show you where to stand and where to retreat. He will act on your behalf.
Intersecting Faith and Life:
Jesus was clear in John 16:33 that in this world, we will have trouble. Trouble can look like sickness and disease. It can be broken relationships with friends and families. It can even be our own broken perspective. You might feel like you're going through life with a faulty flashlight to guide you and you long for a well-lit path. But the Lord is with you. He is your light, and you don't have to fear. Place your trust in him. He guides you through dark valleys and over mountains and all the while, he is your light. Keep your eyes fixed on him. Look for his goodness in your darkness. Stay in his light.
Photo credit: ©GettyImages/momnoi
---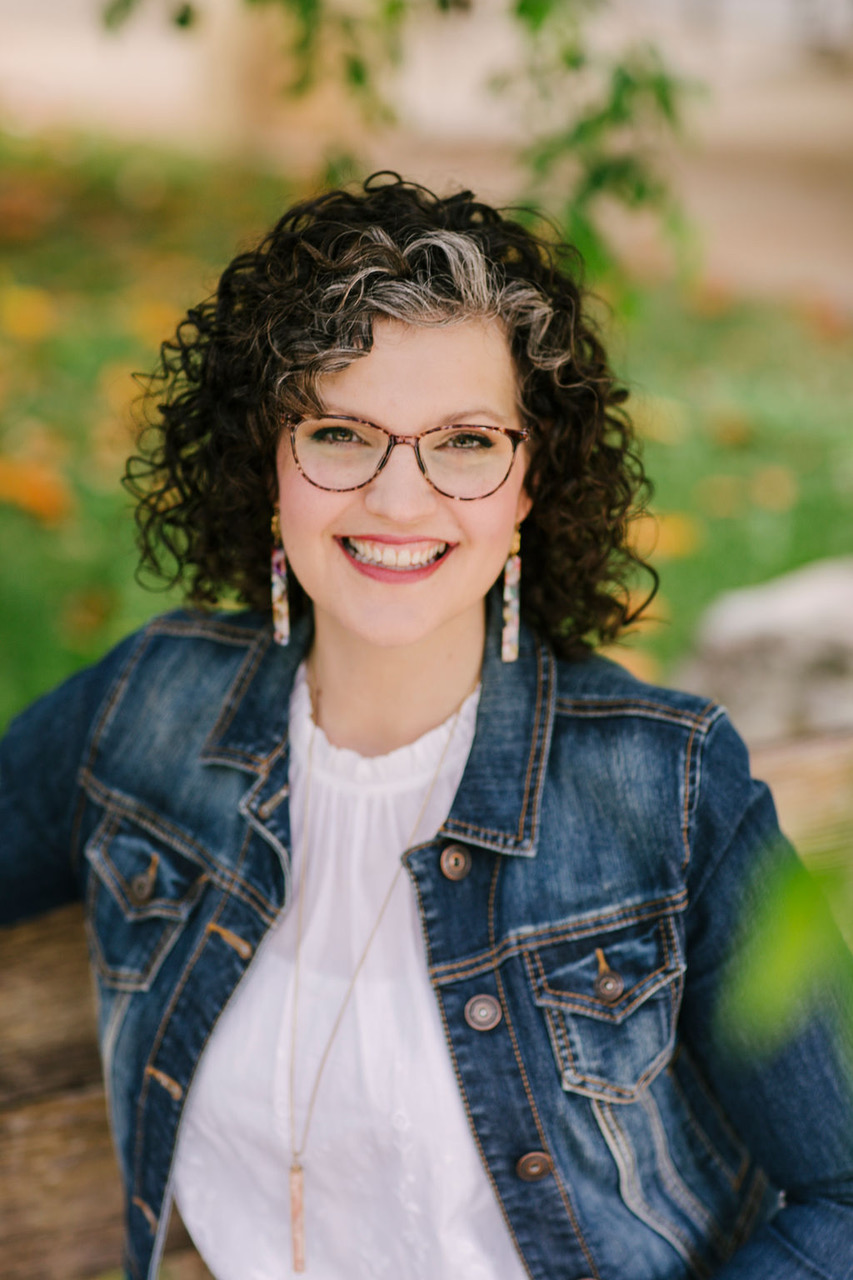 Jessica Van Roekel loves the upside-down life of following Jesus as she journeys to wholeness through brokenness. As an author, speaker, and worship leader, she uses her gifts and experiences to share God's transformative power to rescue, restore, and renew. She longs for you to know that rejection doesn't have to define or determine your future when placed in God's healing hands. Find out more reframingrejectionbook.com You can connect with her on Instagram and Facebook.
Check out fantastic resources on Faith, Family, and Fun at Crosswalk.com!
Want to grow your prayer life? The So Much More Podcast shows you how to create space to be with God. This podcast, hosted by Jodie Niznik, introduces you to two types of scripture experiences: Lectio Divina and Imaginative Prayer. Join our growing prayer community today!