Forgiveness That Sets You Free
By Emma Danzey
Colossians 3:13 says, "Bear with each other and forgive one another if any of you has a grievance against someone. Forgive as the Lord forgave you."
Bear with Each Other
The truth is that we are all sinners. There are going to be moments when we get on each others nerves, say things that we shouldn't, and react in ways that are not Christ-like. When this verse talks about bearing with each other, this means that we have great patience for those around us. We give grace and endure through hardships. Part of hardships included having moments where we need to forgive or ask for forgiveness. Bearing is not a small task, it is a word that implies grueling difficulty. Ephesians 4:2 says, "Be completely humble and gentle; be patient, bearing with one another in love." The Holy Spirit empowers us to live by the fruit of the Spirit. This helps us to bear with one another in love. This is not our own love, but with Christ's love.
Forgive One Another
Forgive one another is not just a suggestion, it is a command from the Lord. This is not an easy endeavor. We can only do this by the help of the Holy Spirit. I once was asked, "What is forgiveness?" Forgiveness is not acting like everything is ok, letting someone walk all over you, or enabling abuse. Forgiveness is not holding the sin of another against them, but releasing their action to the Lord who is the Judge and entrusting Him with the situation. It is not ignoring that there is hurt or pain that needs healing, but it is being willing to release the encounter to God and walk forward with Him.
This concept of forgiveness can only truly be found in Jesus. Everyone has been wronged, but the fact is that we have all wronged others. Jesus gives the most pure version of forgiveness because He was sinned against, but never sinned against anyone Himself. If anyone had the "right" to hold a grudge it would be Jesus, however He chose forgiveness in His perfection. His abundant love poured out on us so that we would be reconciled to God.
The gospel is all about reconciliation for our sins. Forgiveness is a core theme. When we struggle to free someone else from our hearts and minds with bitterness, it eats us up and does no good. Forgiveness is following the life of Christ, releasing our desire to be in control, and living free of the bondage of unforgiveness. This does not mean that we accept sin, this does not mean that we say that what another person did was ok, this does not mean that we do not set boundaries with unhealthy or harmful people. This does however mean that we move forward, we release unforgiveness and choose to love like Jesus did for us. We are humble enough to admit that we too are in need of forgiveness and we need to extend it to others.
If You have a Grievance, Forgive as the Lord Forgave You
As Christians, forgiveness is a foundation of our faith. We forgive because Christ forgave us. When we ponder the many times we have let God down and have been in need of constant forgiveness, we are much more likely to be more ready to forgive. Maybe you have someone who you need to forgive? Whatever grievance that you have, do not forget to forgive like the Lord forgave you. When we think about how God forgave us, He did not only forgive partially, He forgave fully and completely. We do not have the right to pick and choose when we want to forgive and when we do not. The truth is that we are called as believers to a higher standard. We are called to forgive with the power of God in us to forgive fully and completely. Again, this is not excusing sin or diminishing its pain in your life, but it is honoring God, freeing yourself, and witnessing His love to the offender.
Intersecting Faith and Life:
Are you holding on to any bitterness or struggling to forgive? Take time to pray and ask God to help you release this and pray for this person. Matthew 5:44 says, "But I tell you, love your enemies and pray for those who persecute you." With God's help we can all be more forgiving like our Savior Jesus.
Further Reading:
Photo credit: ©SalemDesign/BethanyPyle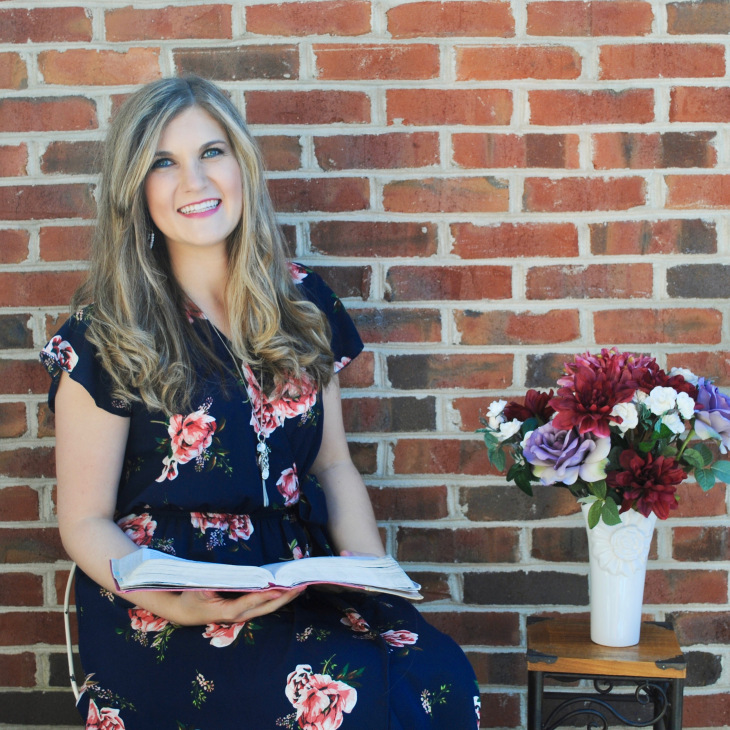 Emma Danzey's mission in life stems from Ephesians 3:20-21, inspiring young women to embrace the extraordinary. One of her greatest joys is to journey with the Lord in His Scriptures. She is wife to Drew for over two years and mom to baby Graham. Drew and Emma serve with Upstate CRU college ministry in South Carolina. Emma is an avid writer for Salem Web Network and provides articles on the Bible, life questions, and on the Christian lifestyle. Her article on Interracial Marriage was the number 1 viewed article on Crosswalk for the year 2021. All the glory to the Lord! She had the joy of hosting Her Many Hats podcast where she explored the many roles that women play while serving One God. Most recently, Emma has released her first Bible Study Book, Wildflower: Blooming Through Singleness.
Emma enjoys singing/songwriting, fitness classes, trying new recipes, home makeover shows, and drinking tea! During her ministry career, Emma recorded two worship EP albums, founded and led Polished Conference Ministries, ran the Refined Magazine, and served in music education for early childhood. Emma also had the privilege of having been a national spokesperson for Mukti Mission based out of India. Mukti has been working to restore shattered lives in India for over 120 years. You can view her articles through her blog at emmadanzey.wordpress.com and check out her Bible Study videos on Instagram @Emmadanzey.
Check out fantastic resources on Faith, Family, and Fun at Crosswalk.com!
Want to grow your prayer life? The So Much More Podcast shows you how to create space to be with God. This podcast, hosted by Jodie Niznik, introduces you to two types of scripture experiences: Lectio Divina and Imaginative Prayer. Join our growing prayer community today!