BIBLE VERSE OF THE DAY: "We do not know how to pray as we should" (Romans 8:26).
Praying for God's Will, Not Our Own
By Joe McKeever
When we pray, we say, "Not my will, but Thy will be done." And we say, "Thy will be done on earth as it is in Heaven." We want what we want, but more than anything, we want His will. He knows what is best.
So, when we come to pray, we trust Him to answer in the way of His choice, not ours.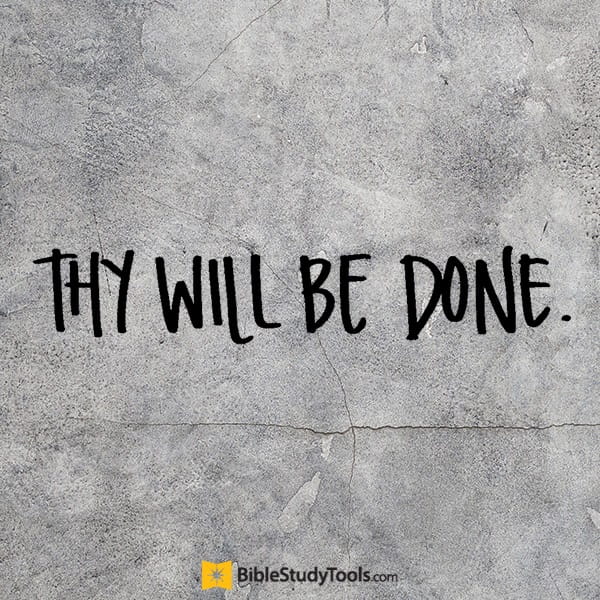 If we cannot pray and leave the answering of that prayer to the Father, accepting whatever He chooses to send as His will in that situation, we will quit praying. Some have quit praying.
If we cannot keep believing in God when He delays answering our prayers, we will quit praying. Many have quit.
If we cannot keep trusting when God disappoints us with the answers He sends, we will quit praying. And many have quit.
God knows what He is doing. God has His own plans. He wants our faith in Him to be strong and steadfast, to endure the hard times and to be pure in the good times.
God is at work this very moment. He will do things in His own way and He will take His own good time about it.
Do not be surprised if God's answer to your prayers is not what you asked or wanted or expected. But what you said you wanted above all was His will to be done.
Think of Joseph: Joseph is thrown into the pit by his brothers (Genesis 37:24). Joseph is sold into slavery by his brothers and taken to Egypt (Genesis 37:28). Joseph is betrayed by his mistress and abandoned by his master and thrown into prison (Genesis 39:20). Joseph is still in prison two years later, betrayed by fellow prisoners who had promised to help him (Genesis 41:1). Joseph is made ruler over the land of Egypt, second only to Pharaoh himself (Genesis 41:41).
God had been on the job all along, using these tragic circumstances to prepare His man for the pivotal assignment He had for him. Joseph trusted the Lord throughout all these ups and downs–mostly downs–and God exalted him.
If we cannot walk by faith and believe by faith–a redundancy, of course–we will stop praying.
This devotional was adapted from The Most Difficult Thing about Praying by Joe McKeever. To read the full article, follow this link.
We want to experience God through the Bible… we really do!
But our good intentions fall flat when reading the Bible just doesn't seem to help us experience God in a real way. What should feel alive often feels confusing and boring and irrelevant. But it doesn't have to.
In the How to Study the Bible podcast, pastor and Bible teacher Nicole Unice brings life back to reading the Bible by walking listeners through her Alive Method of Bible study, helping us personally encounter God through his Word by giving us a practical, clear road map for understanding, interpreting and applying Scripture to our lives. Just click below to start listening now!